Our team collaboratively decided upon and defined our company's core values after much discussion and reflection. Our values guide us as we create our company culture and select prospective team members, projects, and partners. They serve as an inner-compass, bringing us back to why we do the work that we do, and how we can continue to evolve, together.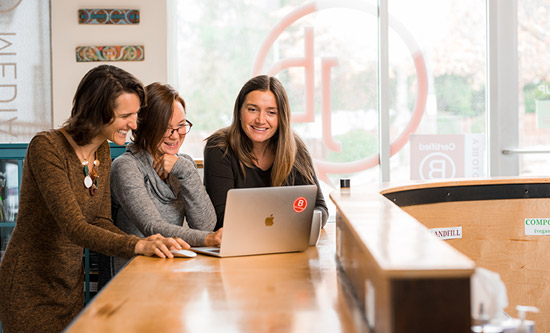 We create collaborative, nourishing relationships that honor our interdependence.
We support each other living our best lives now and in the future.
We seek creative, effective solutions by learning, unlearning, trying new things, measuring results, refining, and evolving.
We recognize systems are unjust. We are committed to systems change through equitable solutions and positive social, environmental, and community impact.
Through values alignment, we thrive together. We are responsible stewards of our clients' resources.