Google has been underscoring the importance of user experience (UX) for some time now. It makes sense. Sites that are designed for good user experience make for a better internet experience for all, and that is Google's bottom line.
Happy users equate to better website engagement metrics. Visitors will view more pages on your site and spend more time on each one. This is a signal to Google that your site made for a good search result, and that can contribute to higher rankings in search results and overall search engine optimization (SEO) improvement.
What's good for UX is good for SEO (most of the time).
Site architecture sets the foundation for UX and SEO, and it can be very tough to marry the two. Designers want clean sites that aren't crowded by heavy drop-down menus. SEOs want lots of options for new pages to target niche topics and better optimize for search.
The following four websites really nailed it for both UX and SEO. May you be inspired.
1. GreyBeard Realty Site Architecture
Real estate is a notoriously competitive industry, especially where we live in Asheville, NC. In fact, we joke that you can't throw a massage therapist without hitting a real estate agent! That fierce competition is obvious in the digital sphere as well. That means in order to seriously compete, a real estate agency must fully leverage all marketing channels to their maximum potential, and SEO is no exception.
To maximize exposure in search results, a real estate website will want to create unique pages that target popular and niche real estate search criteria, like "Asheville homes with mountain views" or "horse properties for sale" (yes—that is a thing!).
Questions:
How do you create all those search criteria pages and not gum up your site architecture?
How do you organize all the pages?
How do you integrate them into your site and not overwhelm visitors with crazy drop-downs?
GreyBeard Realty has found a killer solution. In their top level navigation they've included a direct path to their most popular searches, which is ideal for potential homebuyers who are entering the site through the homepage.
As you scroll down the homepage and any other page on the site, you come across a pretty large menu of links to additional popular or niche real estate search combinations.
This strategy allows for the creation of hundreds of pages developed for SEO. Now someone who is searching for "equestrian properties for sale" will arrive at GreyBeard Realty on their Horse Properties page, which makes for a better experience and result for the intent of that user.
SEO Takeaway:
Instead of rooting all your links in your top level drop-down menus, you can create interlinking menus toward the bottom of your site pages that create an anchor for building out hundreds of pages that are vital to your SEO work. Just be sure your links are useful, well organized, and well designed.
2. Mindflash Site Architecture
Mindflash is a platform for creating and delivering online training courses. Their software has a host of desirable features for making online training easier. They also serve a variety of industries.
By considering their unique offerings and audiences, Mindflash was able to develop a very simple navigation that works for UX and SEO. You'll see they call their product features "solutions." That language works very well for a potential customer, as potential customers are seeking solutions for a challenge they have—namely how to deliver online training.
The industries section is fantastic for SEO and it helps visitors arriving on the homepage find information about the online training platform that is specific to their unique needs.
What we get is a super simple top level nav and homepage that is focused on calls to action.
But surely there's more information to share than what is included in the simple top level navigation? We know for SEO that websites need to develop a lot of content to build authority and compete in search results. So where is it?
The footer!
Mindflash's footer links to a whole array of educational resource content. In the footer they've included some of their most competitive topics they want to rank for, like "online training" and "what is an LMS."
Once you click on a footer resource link, you get a new page that is essentially an article menu.
The result is a very tidy architecture that still allows Mindflash to develop hundreds of educational articles that support their SEO efforts.
SEO Takeaway:
Don't forget your footer when considering site architecture. Is there a way you could make your top level navigation more simple and link to content that is more SEO-focused in your site footer?
3. Pratima Site Architecture
E-commerce websites have their own set of challenges. You need to organize your store by product categories that work for your brand and product lines, but you also want to create categories that speak to how potential customers search. So how do you reconcile brand presentation and SEO considerations?
Pratima, an Ayurvedic skincare company, has the solution.
In the following you'll see they have kept their top level navigation very simple. When you mouse over the top level nav, you get a very well organized mega menu. Product categories are organized simply and intuitively, which is great for site visitors. Plus Pratima offers two paths to finding the right products. The second path, "shop by concern," is also very good for SEO.
While some users may search for products using general terms like "ayurvedic eye care products," many others will search by their unique concern, such as "ayurvedic skincare solutions for acne." Pratima's architecture speaks to both.
E-Commerce SEO Takeaway:
When developing product categories for your e-commerce website, be sure to approach your categories from multiple vantage points or angles. Doing so will allow you to create useful user journey options for visitors arriving on your homepage and create new entry points to your site for users coming from Google search.
4. REI Site Architecture
REI, a top provider of outdoor gear, gets a gold medal for on-site SEO. I'm seriously super impressed with whomever pitched and sold their massive content development project. What REI did was create a huge new section of their site called "Expert Advice." This new section is filled with thousands of articles covering pretty much any question a potential consumer may have about outdoor gear and lifestyle.
The main Expert Advice page acts as a huge menu to the categories of educational content based on outdoor activity. It also creates the root links through which to buildout content menus for each outdoor activity.
Seriously. This level of content architecture is incredible!
And it matters for SEO. Again the outdoor gear industry is fierce. There are lots of competitors. If you want to compete in search results, you have to go the extra mile. REI realized that one way to earn new customers was to create content for people who are doing general research rather than only those ready to make an instant purchase. Plus it's a lot harder to get top search results for a search like "camping tents" vs searches like "tent care basics." And all those new educational articles create new doorways to the REI site and demonstrate their commitment to being more than a company selling products, but a resource for outdoor industry enthusiasts.
The results are clear. At this point it's hard to search any outdoor-gear related question and not see REI at the top of results.
And it all started with a content architecture plan.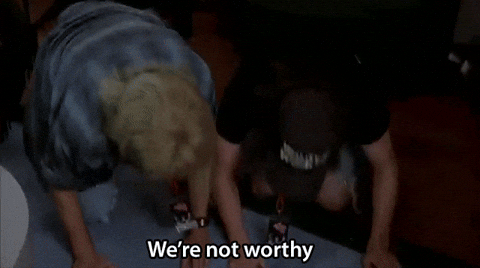 SEO Takeaway:
Create educational articles for your audiences and consider how best to incorporate that style of content into your website. If you are going to develop a lot of content over time for your site, you need a game plan. How can you best organize all the types of content and topics you plan on creating over time? Your architecture plan sets that foundation, so get out the drawing board!
How to Design Your Site Architecture with SEO in Mind
If you're interested in reassessing your website architecture and making changes that support both SEO and UX, consider downloading our Digital Marketing Toolkit.