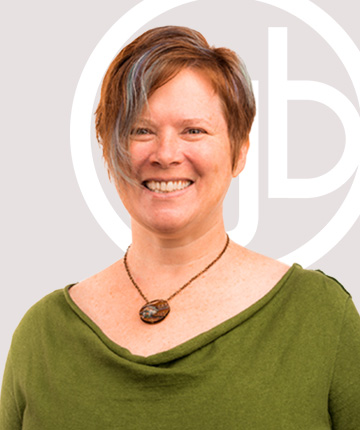 In late 2018, Chris welcomed the opportunity to join the vibrant and hard working team at JB Media as the Business Administrator. Evolving expectations in that role led to new and renewed interests for her, and she was honored to be considered for the position of Finance Manager. Chris looks forward to supporting JB Media's continued success.
In spite of her solid liberal arts background, Chris also enjoys the details of business management. She holds a Master of Entrepreneurship degree and appreciates JB Media's focus on mission-driven business ventures. Chris loves to travel but is happy to call Asheville home, almost long enough to be considered a native.
Chris keeps the ship afloat! She's incredibly organized, funny, and utterly unflappable. I'm not sure how we managed without her!