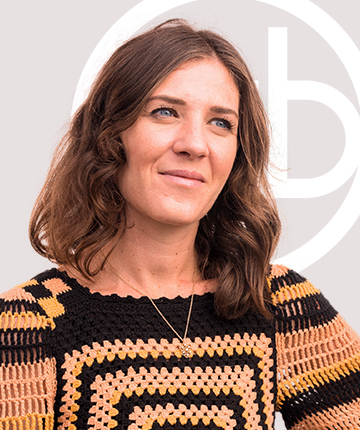 Institute Program Manager
Genna joined the team in January 2015 as the Community Manager of the JB Media Institute. She jumped right in and played an instrumental role in launching our digital classroom in spring 2015. Now in the role of Institute Program Manager, she continues to manage the marketing, sales, and customer service for both the In-Person and Online Institutes. Genna is a graduate of the Institute herself. As a student, her project was to create a marketing plan for our online Institute.
Previously, Genna was the Director of Admissions, Marketing, and Sales for Moondance Adventures, an adventure travel company for middle and high school students offering two- to three-week wilderness-based and community service excursions all over the world. She also previously served as a Digital Coordinator for the Everywhere Agency in Atlanta, GA where she specialized in blogger outreach and event promotion.
Genna is originally from Rocky Mount, NC, but has called Asheville home since 2007. She graduated from UNC-Chapel Hill in 2007 with a BA in Journalism and Mass Communication, with a concentration in Electronic Media.
Genna is part guide, part teacher and part cheerleader. Her warmth, positive attitude and proactive approach create a great learning experience for our students.