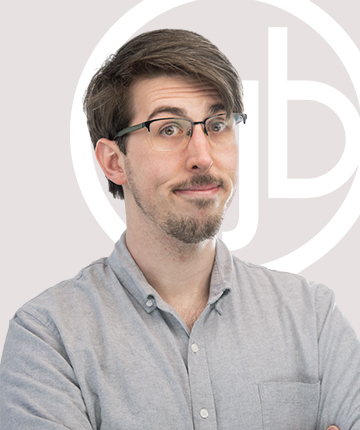 Charles Hurt is motivated by helping others solve problems. He is a Google Grants contractor helping nonprofits improve their Google Ads conversions. Every day he is passionate about finding solutions that help his clients achieve their philanthropic goals. Charles has a professional background in liberal arts and technology, which he uses to combine new online tools with his experience as a storyteller.  
After moving to the mountains in 2010, Charles received his BA in History from the University of North Carolina at Asheville. As an amateur historian, he enjoys researching the history of Asheville and its surrounding communities. Asheville is famous for its spooky history, and Charles formerly gave ghost tours retelling the chilling tales about the city's weirdest moments.
Outside of JB Media, Charles works as a full-time Information Technology professional and freelance visual artist. He lives in West Asheville with his fiancée and three happy cats.