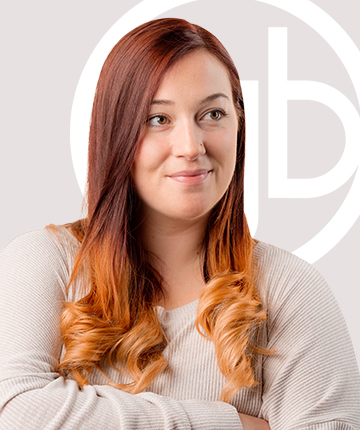 Senior Content Strategist
An experienced digital storyteller, Kerry thrives on helping brands create consistent messaging across all marketing platforms. After graduating college from UNC-Chapel Hill with a degree in journalism, Kerry dove headfirst into a freelancing career, exploring all the different roles she could play in marketing. From medical writing and marketing for a local book publisher to promoting local restaurants and crafting campaigns for a global tech company, Kerry has a demonstrated history of working with unique brands. 
After freelancing with the JB Media team for several months, she was thrilled when offered a full-time position as a Digital Marketing Generalist. Kerry is excited to use her vast social media and content marketing experience to create effective campaigns and strategies for JB Media's clients.
Originally from New Jersey, Kerry has enjoyed living in Asheville and finding new ways to slow down and enjoy the WNC mountains. When she isn't writing or scheduling social media posts, you can find Kerry caring for her chickens, her two dogs, Bo and Willow, and 4 ½ acres of a soon-to-be homestead.