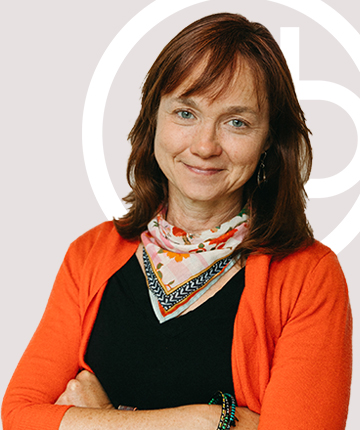 Director of Project Management & Team Operations
Laura loves to find creative solutions to complex problems. Skilled at improving project flow, organization, communication, and efficiency, she leads project teams to produce creative and effective deliverables that are focused on the clients' goals, on time and within budget.
With previous experience as an email and social media strategist and campaign creator, Laura also brings to the role a valuable understanding of what it will take to deliver on our proposals throughout the process. Laura is dedicated to get all of the moving parts of a project working in sync and moving in the same direction.
Laura returned to Western North Carolina in 2011 after an over ten year hiatus of various adventures, both professionally and otherwise. Before joining the JB Media team in 2017, she moved into the digital marketing world by way of managing and creating content for bands, emerging brands, and tech start-up companies. With a bachelor's degrees in Psychology and Art, and a master's in Landscape Architecture, Laura approaches digital marketing with attention to people, design, and utility.
As an artist and thrill seeker, Laura is always looking forward, and ready to face new challenges head on. When she's not at work, she can be found tromping through the woods, working in her garden, or simply laughing with her crazy little family.
Laura's knowledge and guidance are invaluable. No matter the situation, she's always ready to help and offer support however she can. She's patient, easy-going, and determined.