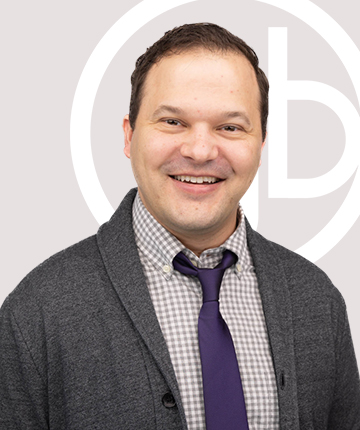 Director of Business Strategy / Systems & Project Manager
Russ has always been fascinated by technology and began building websites when he was in his early teens. After getting his bachelor's degree in Marketing and Business Administration, he turned his hobby into a career by running a small web development company in Columbus, OH, for more than a decade. This experience allowed him to work with a wide variety of clients ranging from small medical offices and community organizations to large real estate developers and all kinds of projects in between.
As a Project Manager, Russ is happy to jump in to make sure our team is set up for success, projects stay on task, and our clients feel comfortable throughout the process of working with us. With a natural zest for problem solving, Russ is always looking for process improvements, creative solutions, and missed opportunities.
Russ and his wife relocated to Asheville in 2017 and have since moved to nearby Hendersonville where they enjoy tackling DIY projects around the house, cooking new recipes, and hiking with their dog Loki. A perpetual learner, he earned his MBA from Syracuse University in 2020 and is always on the lookout for clever ideas, technologies, and ways to grow.