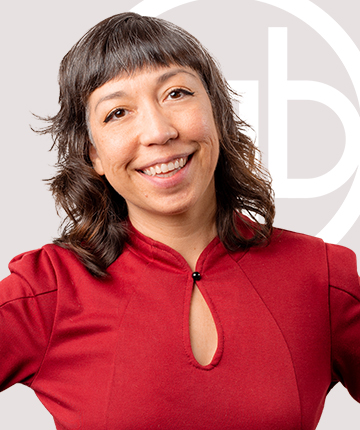 Business Development Manager
Upbeat and enthusiastic, Sarah is a total people person. Since joining the JB Media team in early 2017 as Business Development Specialist, Sarah has jumped right in, finding solutions to struggles that individual mission-driven businesses and organization experience. Any day when she can support leaders with their digital marketing challenges is a good day.
Before she spent the last decade in the business development world, Sarah was helping people meet their goals in other capacities. She earned her BS in Public Relations and Marketing from the University of Kentucky.
Moving to the crafty city of Asheville 12 years ago reignited her love for sewing, specifically for creating costumes. She was the first Asheville Mardi Gras Queen. A mover and shaker, Sarah is passionate about all forms of art especially live music. She goes to concerts regularly and you can find her dancing up front. She loves being out in nature and spending time with her hubby and four-year-old daughter.
Sarah has a lot of business savvy. She also has a gift for seeing the potential in people and raising them up. She's a quick study who likes to get in there, figure out how things work, and make them even better.