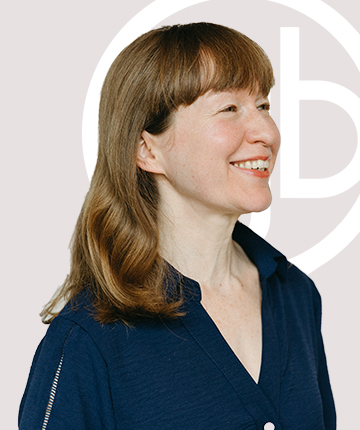 Director of Business Integration & Project Manager
Veronika values empathy, collaboration, authenticity, and autonomy. She is curious about impact, context, and people. At JB Media Group, she serves as Director of Business Integration and as a Project Manager.
Veronika earned a B.A. in Mass Communication from the University of North Carolina at Asheville, a Master's in Technical and Professional Communication from East Carolina University, and a Certificate in Nonprofit Management from Duke University Continuing Studies. Her job titles have included reporter, news director, portfolio manager, and chief operating officer. 
Veronika is a founding board member of The Cellphone Project, which provides internet-connected cellphones to vulnerable people, and an advisory board member for Costello House, a neighborhood shelter for people who are homeless or in recovery from addiction. She's a program supervisor for the southern division of the National Ski Patrol and a consultant for River Front Development Group. Veronika loves pit bulls, spending time with old friends, new friends, and family, evolving her opinions, and being outdoors.