At JB Media, we offer a wide range of Internet marketing services, including SEO, content marketing, social media, advertising, PR, and education. But, we always start with strategy—so we can know how to help you achieve your vision.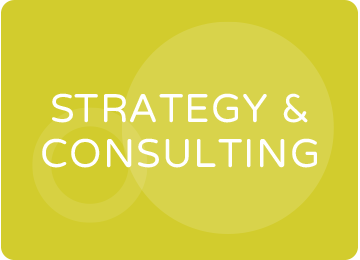 What Is Content Strategy?
Content strategy is the segment of your marketing plan that ensures your digital content is relevant to the right audiences, your resources are being spent where they can be most effective, and all of your digital channels are working in tandem for maximum efficiency and cohesive brand messaging.
Starting from your business goals, we create a cohesive plan that directs content creation and platform practices grounded in an understanding of your audiences.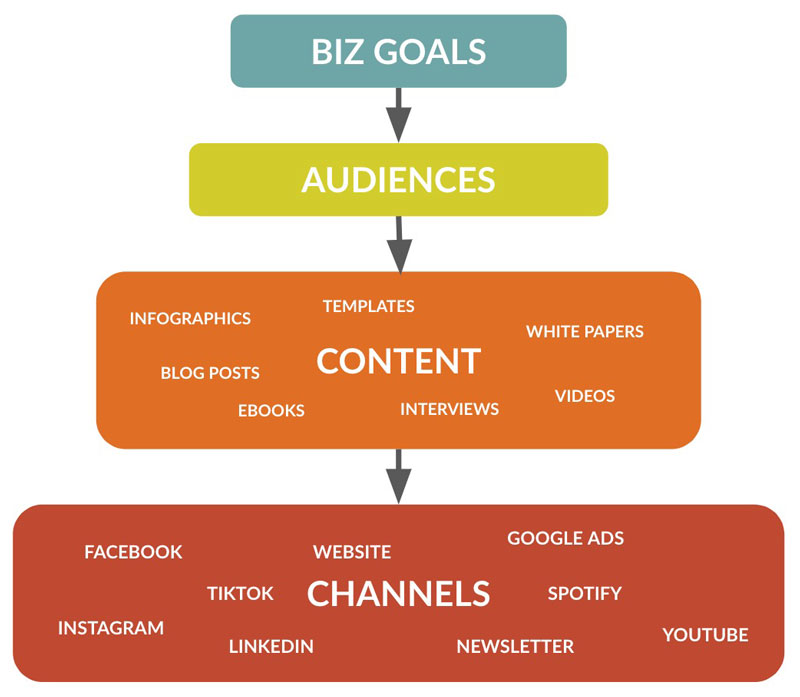 What Comes After Strategy?
Our mission is to help you achieve your goals—and we offer flexible options to make that possible. We're a full-service digital marketing agency with an exceptional team that can handle content writing, email outreach, social media management, online advertising and much more. We also work with clients on a high-level consulting basis, providing direction as you prepare for success. If you want do your marketing in-house, we offer training and education to help. We can advise you on hiring decisions as you build your staff capacity. We can also work collaboratively with your team, implementing core strategy elements while empowering you to do the rest. We pride ourselves in being transparent throughout this process and delivering actionable advice that aligns with our clients' resources and goals.
We Know Digital Marketing
Our unique combination of in-depth knowledge and real world experience allows us to inform a wide range of digital marketing and related initiatives. We take pride in the extensive thought leadership of our team, including our Director of Strategy, Justin Belleme. In addition to our knowledge of the digital marketing industry, our team members hold a total of 5 Masters Degrees and bring deep experience in business strategy and development, social enterprise marketing, nonprofit communications, web development, and branding.
Our Strategy and Consulting Services
Digital Marketing Strategy
We offer strategy overviews that evaluate a range of options across digital marketing channels and recommend priorities for action. We also offer hourly consulting with clients seeking advice on their digital marketing direction.
SEO Strategy
Our SEO department provides data-driven strategy deliverables including website audits, keyword research, site architecture plans, site migration consulting, competition assessments, and content strategies.
Social Media Strategy
We evaluate the potential of various social media platforms to achieve your goals, through both organic reach and paid advertising. More importantly, we provide actionable recommendations to fulfill that potential.
Advertising Strategy
We design AdWords campaigns that match your goals and your budget. We also develop advertising strategies for social media platforms including Facebook, Instagram, Twitter, Pinterest, and LinkedIn.
Content Marketing Plans
We'll work with your team to develop a content marketing plan that supports your goals across multiple digital channels—including website engagement and conversions, SEO, list building, social media, email marketing, and PR.
E-commerce Strategy
To sell your products successfully online, you need smart tools and industry know-how. We draw on our extensive experience with e-commerce clients to create a strategy specific to your products, business model, and customers.