How We Helped a Tourism Organization Reach 350K+ People in 6 Months through Facebook Advertising
Case Study: First Peak Visitor Center – Tourism
OVERVIEW
The First Peak Visitor Center is a tourism organization that promotes the First Peak area of North Carolina's Blue Ridge Mountains. They came to JB Media with a primary goal of building awareness of their region as a beautiful and relaxing destination for travelers from Charlotte and Charleston and other cities in the southeastern region. We were able to help them achieve their goals by reaching almost 360K people in less than six months through targeted Facebook advertising.
SERVICES PROVIDED
Social Media Advertising

Graphic Design
THE CHALLENGE
Prior to working with JB Media, The First Peak Visitor Center had sporadically launched only a few Facebook ads and posted on their Facebook page infrequently. Our challenge was to help them attract and build an engaged audience starting with an inactive Facebook page and to do so in a way that would draw people to the website and increase tourism to Polk County, NC.
OUR STRATEGY
Our strategy was to create compelling content that featured highlights of Polk County such as hiking, outdoor adventure, and lodging options. We launched ads to highly targeted audiences and refined the audiences as needed.
TACTICS
Targeted new audiences through 13 paid social media campaigns 

Created graphics for 10+ digital assets 
Facebook page reach in less than a month
Facebook page reach in six months
Facebook impressions in six months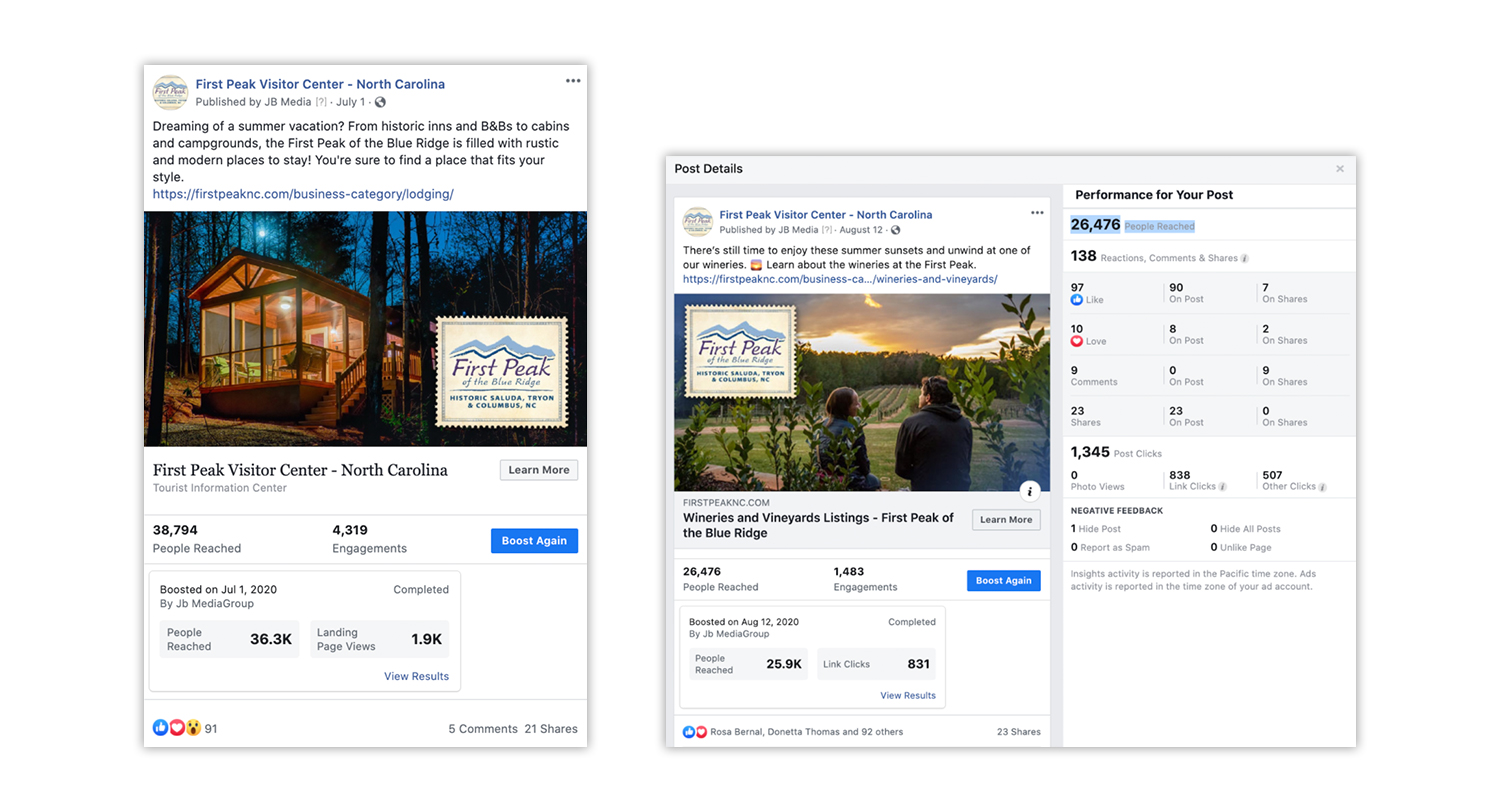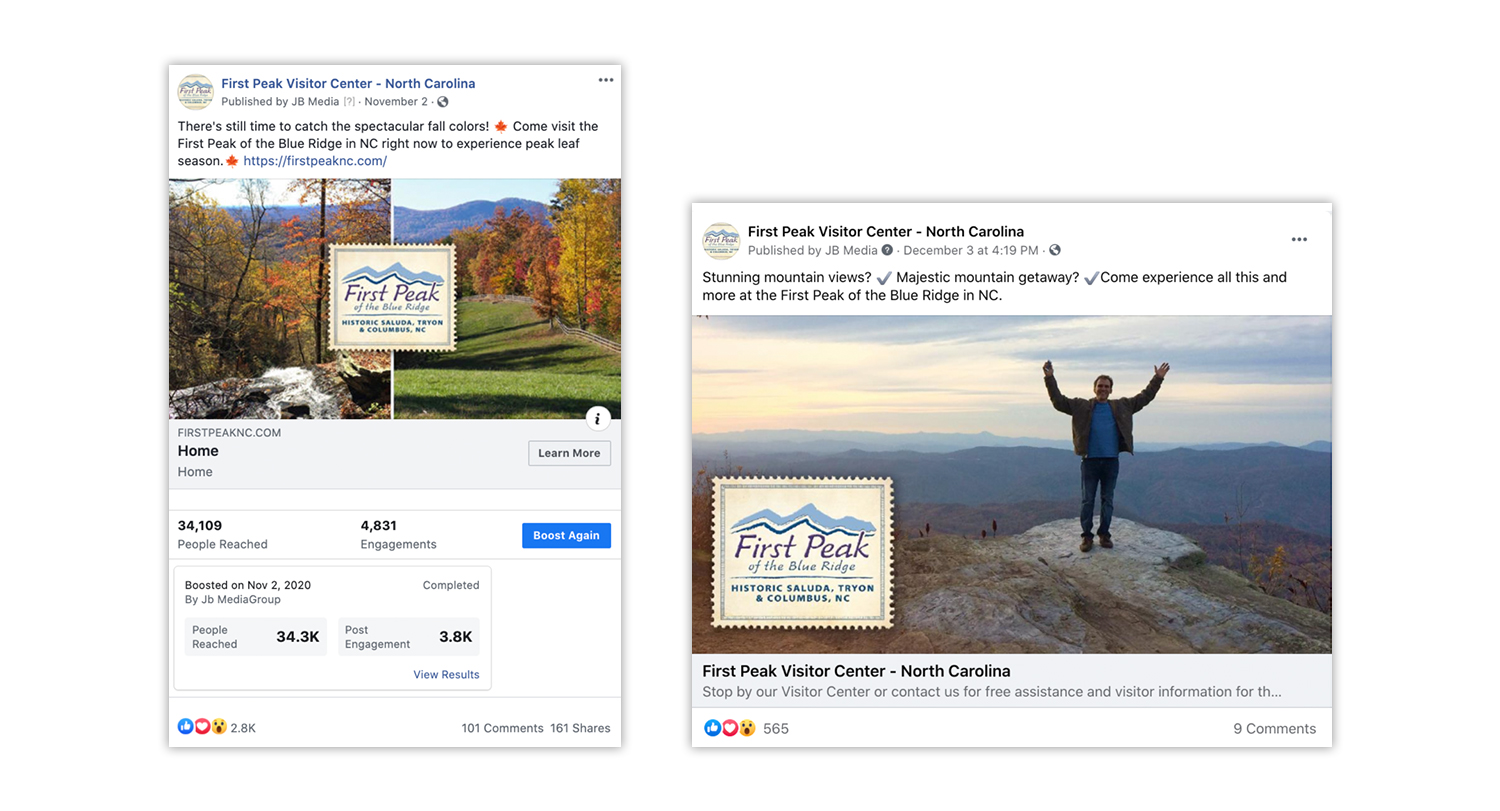 Results
New Leads + Increased Engagement
Because of our efforts on their behalf, First Peak Visitor Center is now reaching more potential visitors than ever before through their Facebook ads. They are now seeing increased numbers of leads, engagement, and traffic from their most desired target audiences.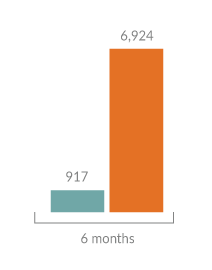 Page like increase in six months
Leads from social media campaigns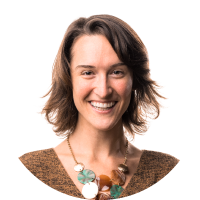 APRIL STOLARZ
Social Media Strategist & Content Writer
Polk County is a beautiful region of the country, and I enjoyed sharing the story of this place with others. I love using social media as a vehicle for storytelling, especially when it comes to connecting people to nature and the great outdoors. It was a delight to showcase Polk County to more people and help them reach new visitors.
Can we help you solve your digital marketing challenges and achieve your organization's goals for growth and impact?