Health and Wellness Marketing
Increase Your Visibility By Telling Your Story
Not only do we understand the language and culture of holistic lifestyles, we have the skillset to help tell your story to the right customer who cares about their health and well-being—whether they're just getting started on their journey, looking to try something new, or seeking deeper knowledge.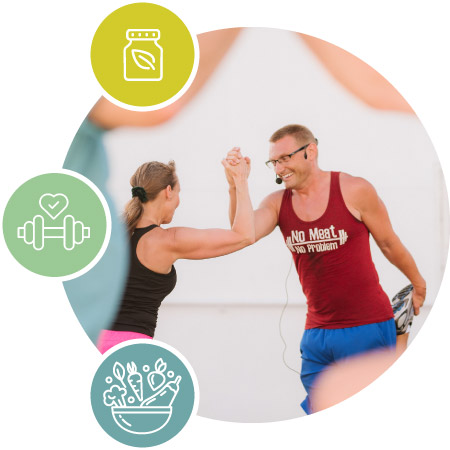 We create effective health and wellness marketing campaigns from social media strategies to keyword research to blogging to influencer and partner strategies. We draw from our experience working with various health and wellness brands in a process that is collaborative and steeped in research, data, and current best practices. We understand the nuances of the wellness industry and the legal disclaimers that come with it, as well as the importance of crafting high quality content crafted with authority and expertise.
Let's work together to help elevate—and celebrate!—your wellness brand.
Past Wellness Marketing Clients Include:
Case Study: Holistic Holiday at Sea
Since 2003 we have been managing the marketing efforts for Holistic Holiday at Sea, an annual vegan cruise experience that brings together leading health experts and vegan advocates for a vacation that's educational, inspirational, and transformational. As part of our work, we devised a social media strategy to collaborate with health and wellness social media influencers to spread awareness about the cruise, and grow ticket sales. We also launched an annual sweepstakes that we promote on the Holistic Holiday at Sea social media accounts, and that our partners help promote. For the past three years, the cruise has sold out, with the number of participants growing every year. Through our social efforts we've also been able to reach younger demographics—and convert this new customer base into future repeat passengers.