Social media is where we share stories and discover new ideas—and it offers opportunities to market yourself directly to people who care. It's transforming how digital advertising works, with sophisticated tools that allow you to reach highly targeted demographics, including your own website visitors and email subscribers.
Are you capturing all of that potential? It's hard to stay current with new platforms, tools, strategies, and trends emerging all the time. That's why we're here—to help you seize the opportunities that social media marketing can offer.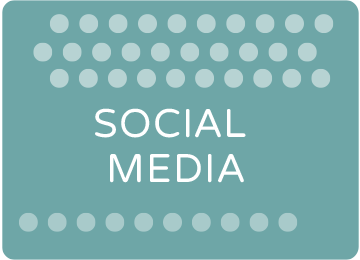 People Are Social. Join the Conversation.
Our experts specialize in developing social media strategies to help you chart your course. We design and run advertising campaigns to promote your content and drive qualified action. We offer account management for most major platforms on the market.
Marketing on social media without a strategy is like starting out on a road trip without a map or GPS! There's no guarantee that you're heading in the right direction—if you even know where you're going. Many companies are spending their time and money inefficiently on social media. And, they're missing out on opportunities to grow their reach, engagement, and results. What are your digital marketing goals? We'll develop a strong social media strategy to help you get there.
Our social media strategies:
Are custom-made for every client.
Scale to the capacity of your organization.
Identify key channels and audiences based on custom research.
Focus on your unique goals.
Make actionable recommendations.
Advertising—on Facebook and Beyond
Social media advertising is one of the most cost-effective ways to connect with new people online—especially with advanced tools that allow precise audience targeting. Social media ads are a great way to get your followers to take action—from checking out a promotion to purchasing tickets for an event. We develop custom social media advertising strategies and manage campaigns on platforms, including Facebook, Instagram, Twitter, Pinterest, and LinkedIn.
Our advertising services:
Connect you with highly targeted audiences, in any part of the world.
Drive awareness and action.
Increase brand visibility.
Send qualified traffic to your website.
Respond to live data—tracking, analyzing, and refining as needed.
Social Media Account Management
Social media is all about content—the stories people are posting, sharing, and discussing. We can help you generate content that reflects your brand and resonates with your audience. We'll plan the right mix of content to keep your followers engaged—from videos and memes, to news stories and blog articles, to fun snapshots that show what's going on in your world. We'll get the word out, promote it strategically, and keep the conversation going.
When we manage accounts:
We're true to your voice and your brand.
You gain followers through organic growth.
Partners get more engaged.
Fans become even more loyal.
Core messages stay consistent, while tailored for multiple channels.
Can we help you solve your digital marketing challenges and achieve your organization's goals for growth and impact?