Ethical Digital Marketing
As technology evolves, the line that separates ethical from unethical digital marketing practices moves. To avoid embarrassing and costly mistakes, all businesses need an ethical marketing policy. But what does it really mean to be an "ethical" marketer today? 
JB Media is a B Corp certified digital marketing agency and we too have been wrestling with the question of how to do our work in the most ethical way possible. Our team set out to learn everything we could about today's best practices. We drew from our own experience, researched the state of the field, and interviewed a variety of experts. Our findings helped us craft our own ethical marketing policy.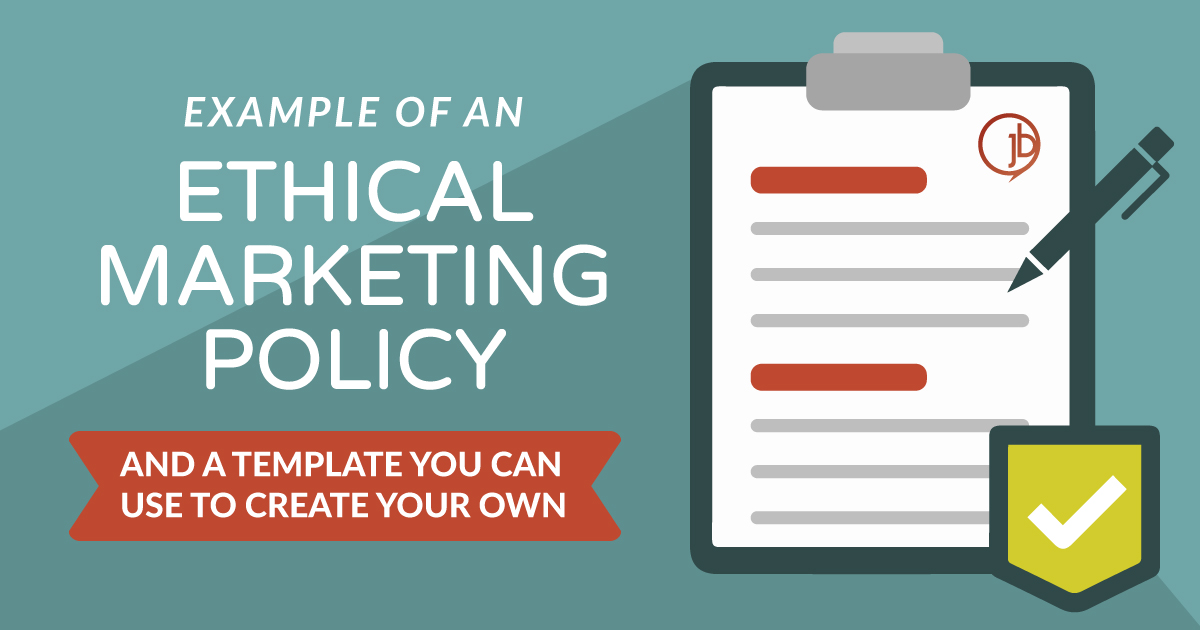 To help other marketers and business leaders benefit from this research, we have created an ethical marketing policy template. And now JB Media founder Justin Belleme has written a free ebook featuring his findings and full transcripts of the expert interviews he conducted.
Topics Covered in JB Media's Guide to Ethical Marketing
What is Ethical Marketing?

Honesty in Marketing

Impact Washing

Cultural Sensitivity

Permission-Based Email Marketing

Ethical Digital Advertising
– Cookies
– False Advertising
– Issues with Advertorial Advertising
– Pop-Ups, Pop-Unders and Modal Windows
– Privacy and Transparency
– How Cultural Sensitivity Impacts Advertising

Digital Wellness and the Social Media Dilemma

Ethical SEO and Content Marketing

Expert Interviews
– Danielle Sutton, Content Animator,  Acumen Academy
– Thomas Cumberbatch, CEO, Godzspeed Communications
– Simon Mainwaring, CEO, We First
– Janet Fouts, Human Potential Facilitator, Nearly Mindful; CEO of Tatu Digital Media
– Anthea Kelsick, Former CEO and CMO of B Lab US & Canada
– Dr Susan Clark Muntean, Ph.D, Professor at UNC Asheville
Benefits of Ethical Marketing
New privacy laws like GDPR and CCPA mean there are new pitfalls to avoid, especially around email list management and digital advertising through Google, Facebook, Instagram and other platforms. It is easy to feel overwhelmed by all the considerations you need to make to ensure you are reaching people through digital channels in ways that are as ethical as they are effective. Having an ethical marketing policy in place can help you navigate the decision making process and reduce any anxieties you have through that process. 
Aside from the relief of knowing your digital marketing efforts are ethical, there are a variety of other benefits for companies that take steps to create and adopt their own policies. Justin shared a few of the benefits that he has seen within our own agency since we adopted our own ethical marketing policy.
You Need an Ethical Marketing Policy: 6 Benefits for Companies (Especially B Corps)