Social Impact Marketing Agency
Digital Strategies for Growth and Impact
JB Media is a B Corp Certified social impact marketing agency dedicated to increasing the reach and authority of social enterprises, conscious companies, and mission-driven organizations across all digital channels. We work closely with our clients to develop digital strategies to share their stories more widely and attract the people and communities they need to grow.
Our digital strategies and campaigns have helped organizations from across the impact space, including SOCAP, the GIIN, B Lab, RSF Social Finance, and The Recycling Partnership, achieve their goals for growth. We believe that businesses have a significant role in creating change, and we work to amplify their message.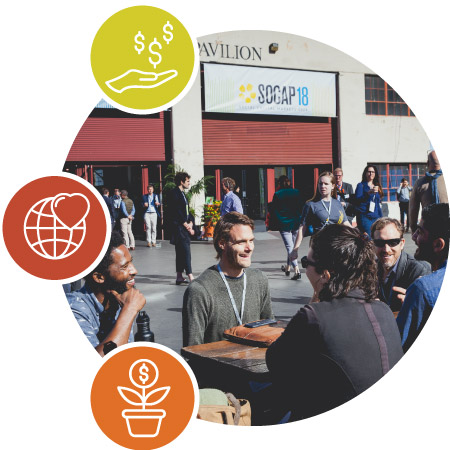 SOCAP is the world's largest conference for impact investors and social entrepreneurs. JB Media has served as the marketing agency for this international known event series since 2015. We have been honored to contribute to the impressive growth of its flagship conference and other events. Our work promoting SOCAP15, which was the first year of our engagement with SOCAP, conference revenue increased by 58% and attendance by 21%. Revenue has continued to increase by 20% each year over time.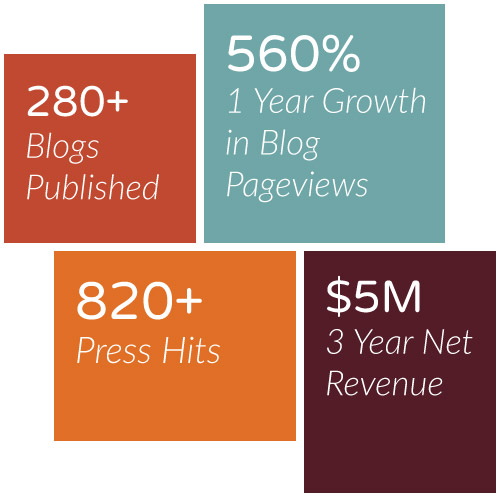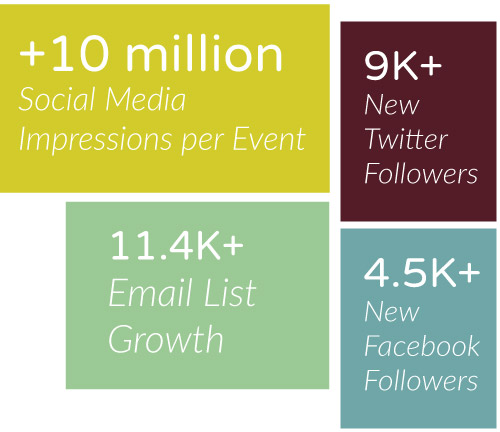 Since 2015 our team has served as the digital content writers and curators for SOCAP, creating and editing hundreds of original interviews, editorials, and valuable resources for the social impact space. We have worked with partners, including some of the impact movement's top thought leaders, to create engaging and authoritative content that can be promoted across multiple digital channels. Our agency team has also developed and executed SOCAP's strategies for email marketing, social media campaigns, and co-marketing with others in the impact space.
With help from JB Media, we improved all our key metrics including an increase in total revenue and total attendance, a reduction in free tickets, and increased yield per ticket. What I appreciated most was the way that the team at JB Media always balanced a strong technical understanding of our financial goals with an authentic and accessible content marketing plan to ensure we connected with longtime SOCAP attendees and a growing new target audience.
Impact Communications and Marketing Mastermind
In response to the COVID19 pandemic in early 2020, JB Media Group launched a free, peer support group for impact marketing professionals through a monthly collaborative mastermind group. Participating members have included B Lab, the GIIN, OpenIdeo, Omidyar Group, Stanford Social Innovation Review, Common Future, SoftBank Social Impact, SOCAP, 60 Decibels, and others. Request to join group.
What Impact Can We Help You Achieve?
You are not just doing business — you are solving urgent problems around the world. You deserve cutting edge digital marketing expertise and creative support to help you make a difference. Contact JB Media today to tell us your story and find out how we can help you achieve the growth and bigger impact that you are aiming for.