11 Million+ Video Views on Facebook & Instagram and 204,799 Video Views on YouTube Across WNC Counties & Community Organizations
Case Study: WNC Health Network – Public Health Nonprofit
Video Views on Facebook & Instagram
OVERVIEW
WNC Health Network is a 501(c)(3) nonprofit with a mission to convene, connect, and support stakeholders in community health to improve health and equitability across Western North Carolina. JB Media partnered with WNC Health Network on their My Reason WNC public health campaign to deliver critical public health information on Facebook, Instagram, YouTube, and other digital channels to help prevent the spread of COVID-19 in our region.
This campaign reached 1,272,062 people on social media with a total budget of $231.38K (with an average cost per click of $0.58) in a region of 18 counties and 4 community organizations—an estimated population of 760,000-800,000 residents. 
The popularity of Facebook across diverse communities, counties, ages, and cultures made it the natural cornerstone of the campaign. The BIPOC audience comprised 220,000 individuals and the Spanish-speaking audience included 53,000 individuals.
SERVICES PROVIDED
Digital & Print Advertising

Facebook, Instagram, YouTube, and Choozle

Programmatic

Ad Copy & Creative

Partner & Community Engagement 

Survey Aggregation and Data Display

Graphic Design: Print & Digital Assets

Digital Toolkit Creation

Audience Research: Listening Sessions 

Dashboard & Reporting

Social Media Training for Partners

Presentation Template Creation
Participating Organizations
Videos Created by Regional Storytellers
Trainings & "Focused Conversations"
Regional Health Communicator Meetings
Local/Regional Partners & Toolkit Users
THE CHALLENGE
The goals of the #MyReasonWNC campaign were:
To provide information on vaccine safety, prioritization, and access while encouraging county residents to get vaccinated.

To offer guidelines and best practices for COVID-19 safety and prevention.

To reach and build trust with all residents of WNC, be inclusive of all communities and people in the region, and address specific communities' concerns.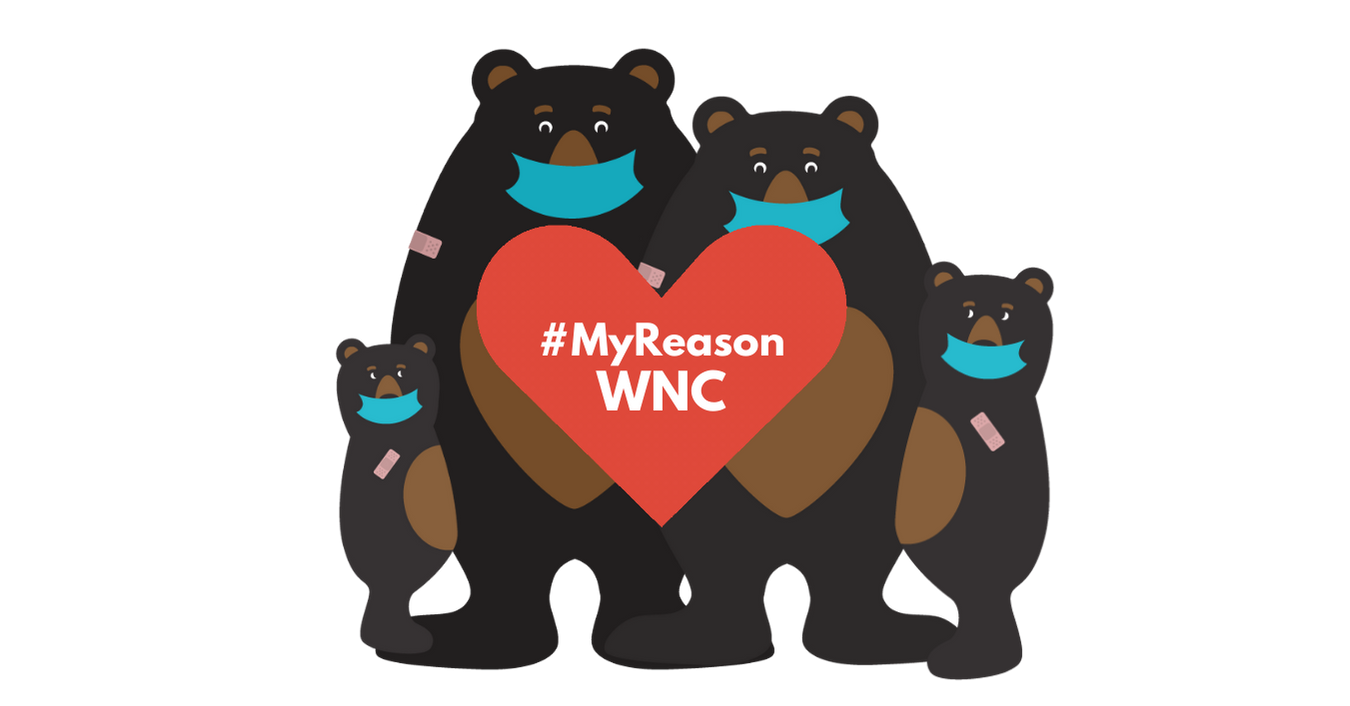 OUR STRATEGY
Recognizing that community leaders and advocates are often some of the most trusted voices in their communities, the My Reason WNC public health campaign featured images and video testimonials of more than 150 local leaders and residents of different ages, cultures, and professions who shared their motivations for practicing the 3 W's of COVID-19 safety (wearing a face covering, waiting 6 feet apart, and washing hands frequently) and encouraged others to get the COVID-19 vaccine. The program also provided up-to-date COVID-19-related health and safety resources.                                                                                    
In September 2020 we helped launch a three-month, five-county pilot of a collaborative regional COVID-19 communications campaign. Based on the success of the pilot, in December 2020, Dogwood Health Trust provided funding to expand the campaign to co-design, test, implement, and evaluate shared communications tools and resources from September 2020 to May 2022. 
TACTICS
JB Media and WNC Health Network worked to build the infrastructure for creating, customizing, launching, and monitoring ads to promote campaign messaging.

Worked directly with the public health partners, and content was created to promote relevant and up-to-date information available from trusted sources. 

Campaign materials were primarily delivered through social media and allowed local public health entities to counter misinformation and target hard-to-reach communities with positive, evidence-based messaging in English and Spanish.

On a local and regional level, we continually tracked and shared metrics, including engagement, reach, and website traffic, to ensure campaigns were successful and resonated with target audiences.  

JB Media developed a My Reason WNC Partner Toolkit (in both

English

and

Spanish

) to make the resources and messages available to hospitals, higher education institutions, community-based organizations, and all who wanted to participate in the regional campaign.

We worked with

three community-based organizations

—

True Ridge

,

Vecinos

,

and Asheville Buncombe Institute of Parity Achievement (

ABIPA

)—to meaningfully engage Hispanic/Latinx and Black WNC residents, and utilized Choozle and YouTube to target these audiences.

We created print materials for MANNA FoodBank distribution and school flyers.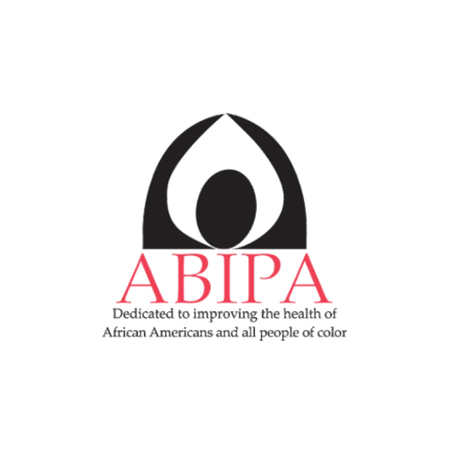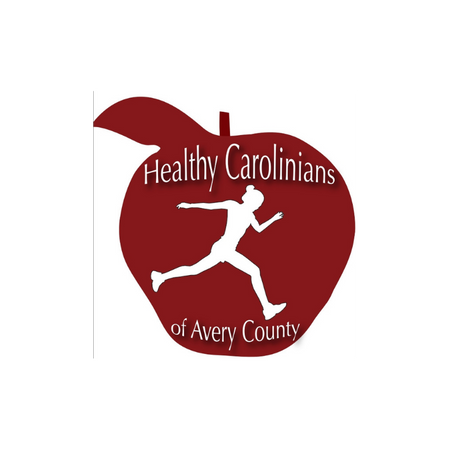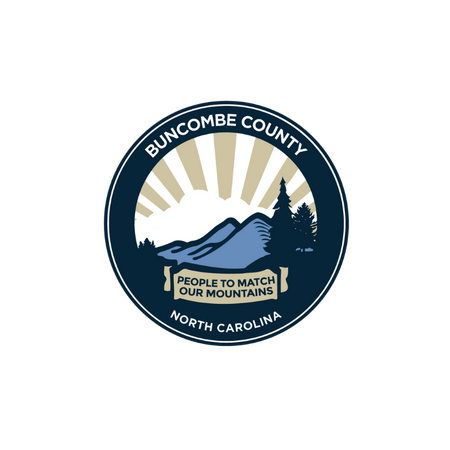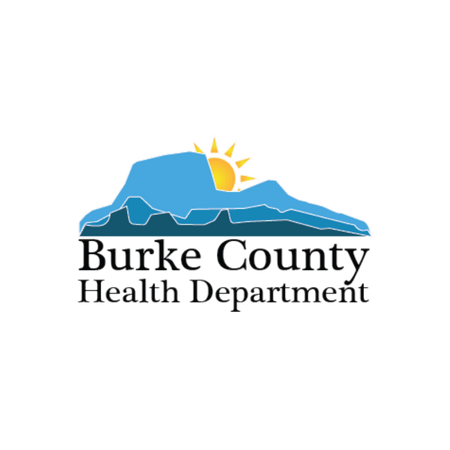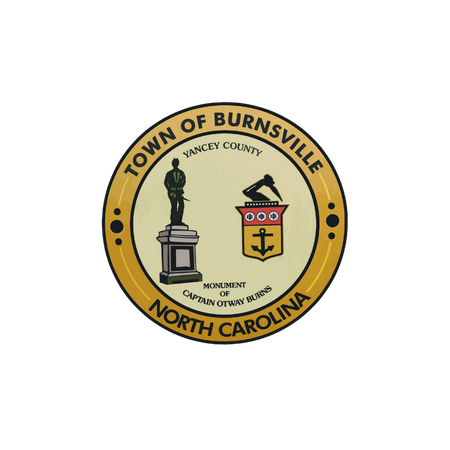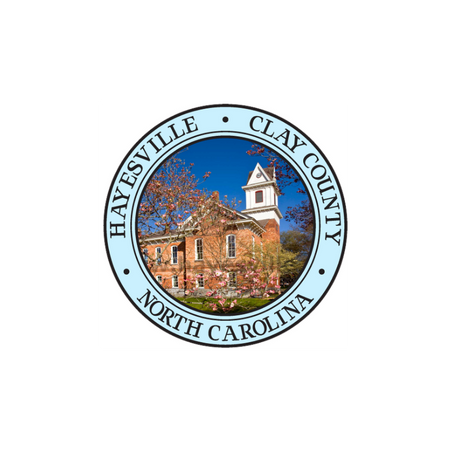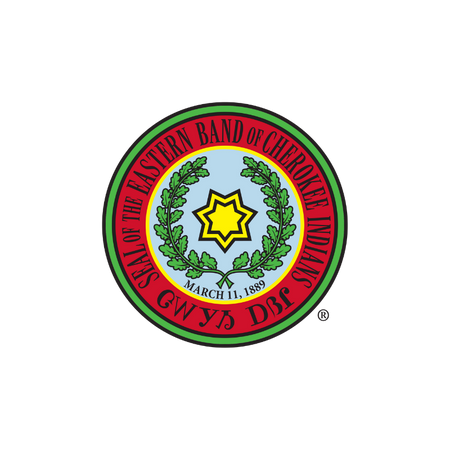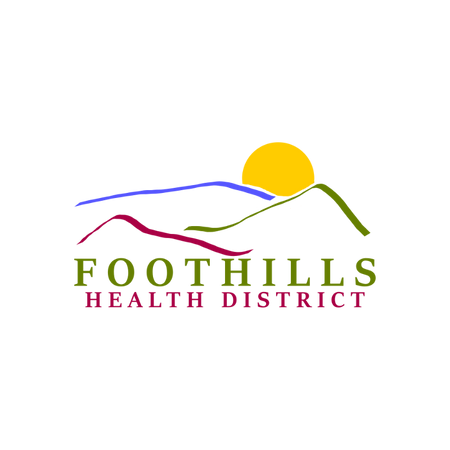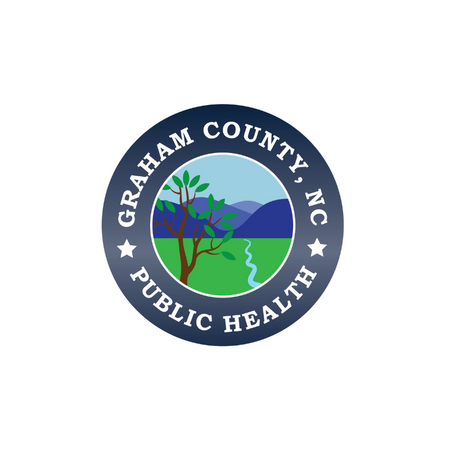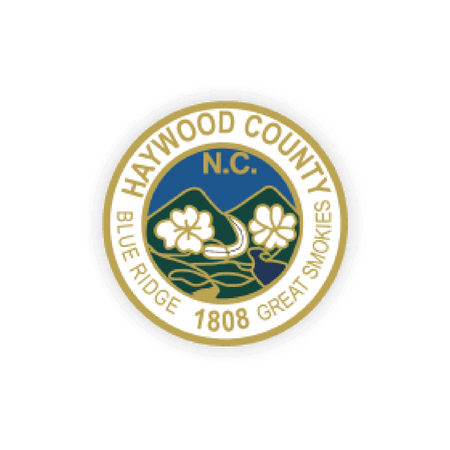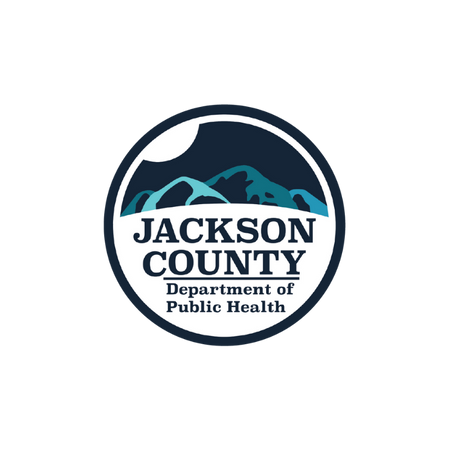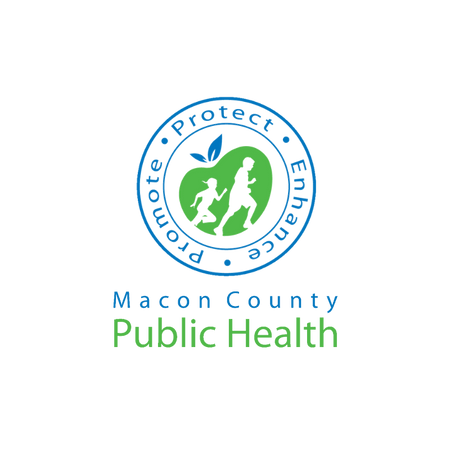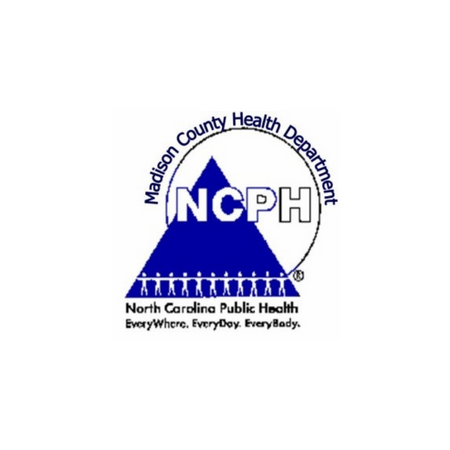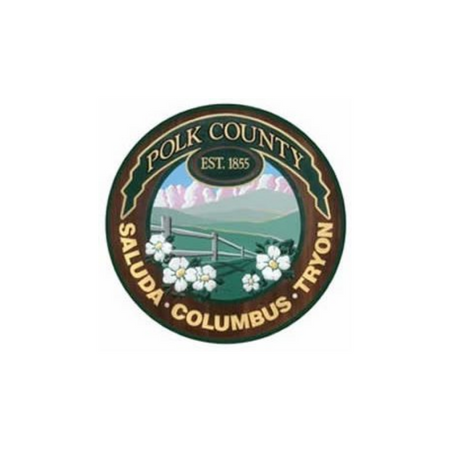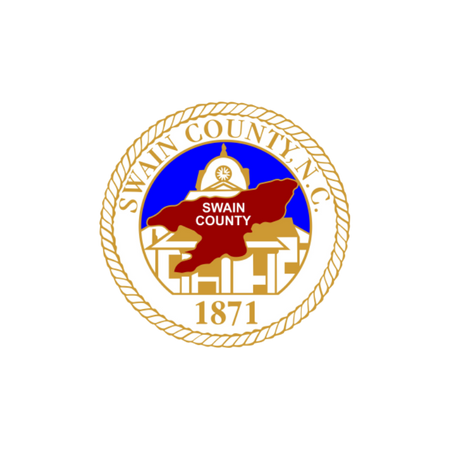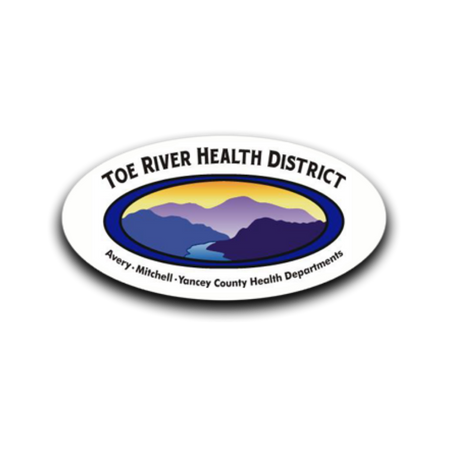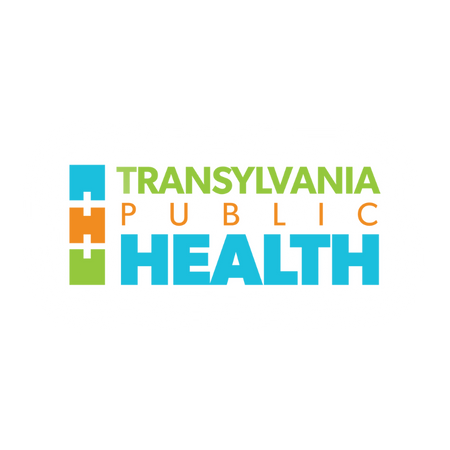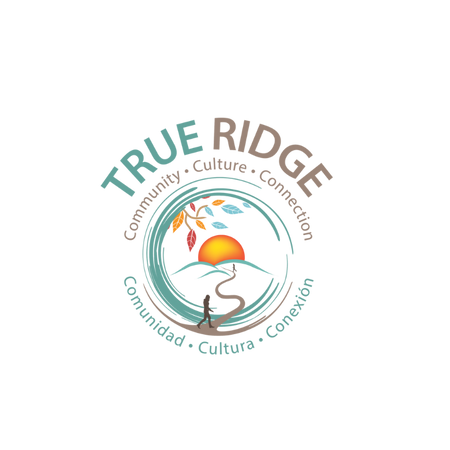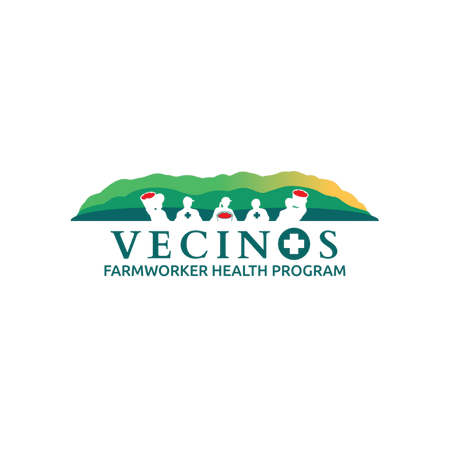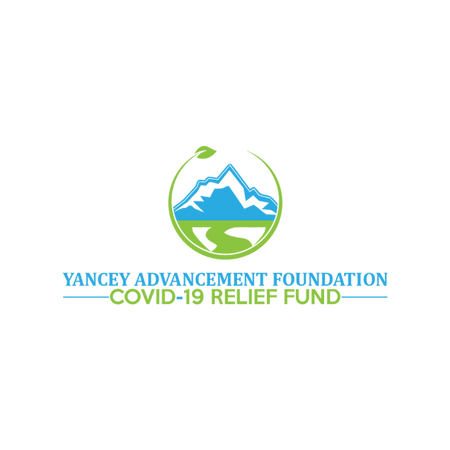 Results
Summation of Biggest Wins
Campaign materials reach all residents of WNC
We reached 1.33 million unique individuals, with 11 million video views on Facebook & Instagram.
We reached 1.37 million people, with 204,799 video views on YouTube.
Campaign materials are engaging
Campaign average engagement rate
In a May 2022 Spanish-language survey, 74% of respondents who saw the #MiRazonWNC campaign ads said they affected their behavior.
WNC residents have increased awareness, attitudes, and practices around COVID prevention measures and vaccine acceptance
…said they sought more information about COVID after seeing them.
…said the ads affected their behavior
…said they visited the link to learn more about vaccines
…said they sought more information about COVID after seeing them.
…said the ads affected their behavior
…said they visited the link to learn more about vaccines
Approach to Equity & Inclusion
The My Reason WNC campaign worked with and engaged rural/underserved, Hispanic/Latinx, and African American communities and our primary tribal community in the region, the Eastern Band of Cherokee Indians, in several ways, including:
Monthly WNC Health Communicators Collaborative meetings, including local health department public information officers, hospital communications/marketing leads, community health workers, and diverse individuals with a role in communicating about health from community-based organizations, federally qualified health centers, free clinics, etc.

Working with "regional storytellers" embedded within diverse communities in WNC to collect trusted local messengers' motivations for receiving the COVID vaccine

Supported in regional listening sessions to inform strategy and test messaging

Talking with community-based organizations and community health workers to inform strategy and messaging, as campaign participants, and in capacity-building workshops translating all materials into Spanish including copy, graphics, and subtitles

      
Spanish-language ads selected by True Ridge and Vecinos—our lead community-based participants that work with Hispanic/Latinx communities—had the following impact: 
YouTube campaigns were launched with the goal of reaching niche audiences that had shown vaccine hesitation: youth (ages 18-25) and conservative white males. This platform is not most known for link clicks. The ads showed great success for brand awareness and video views.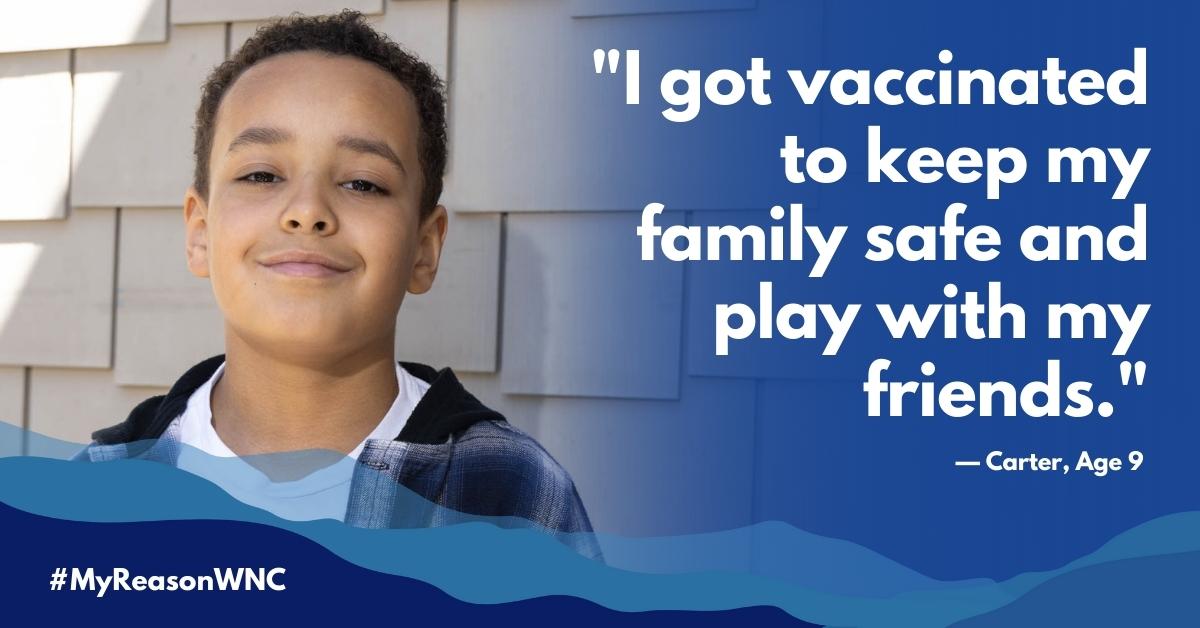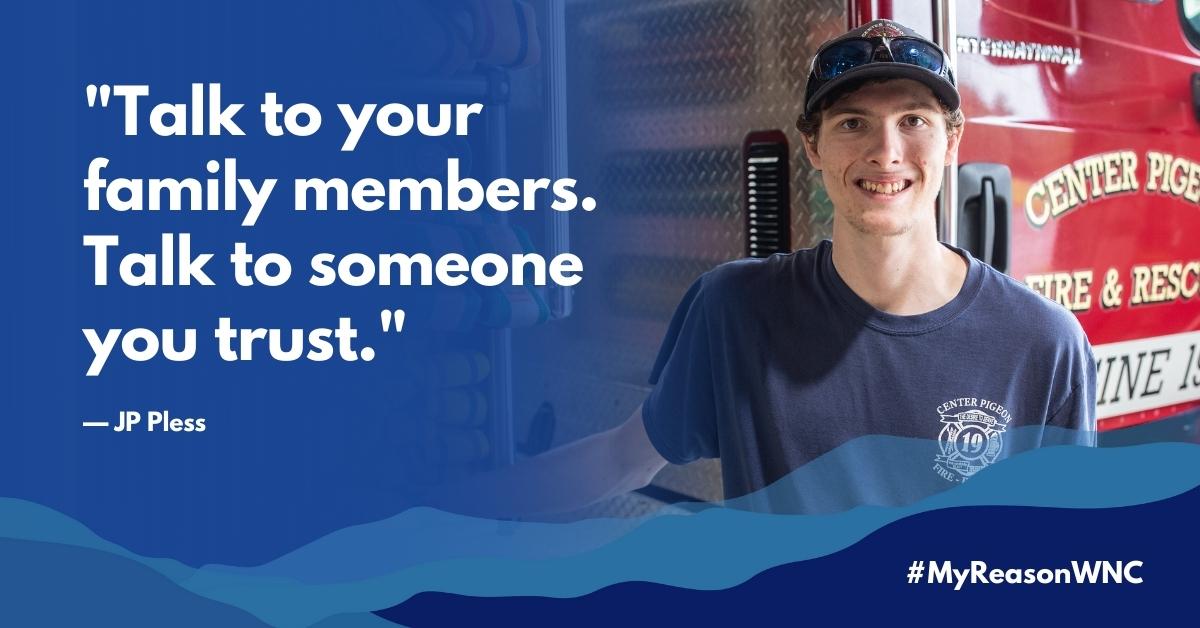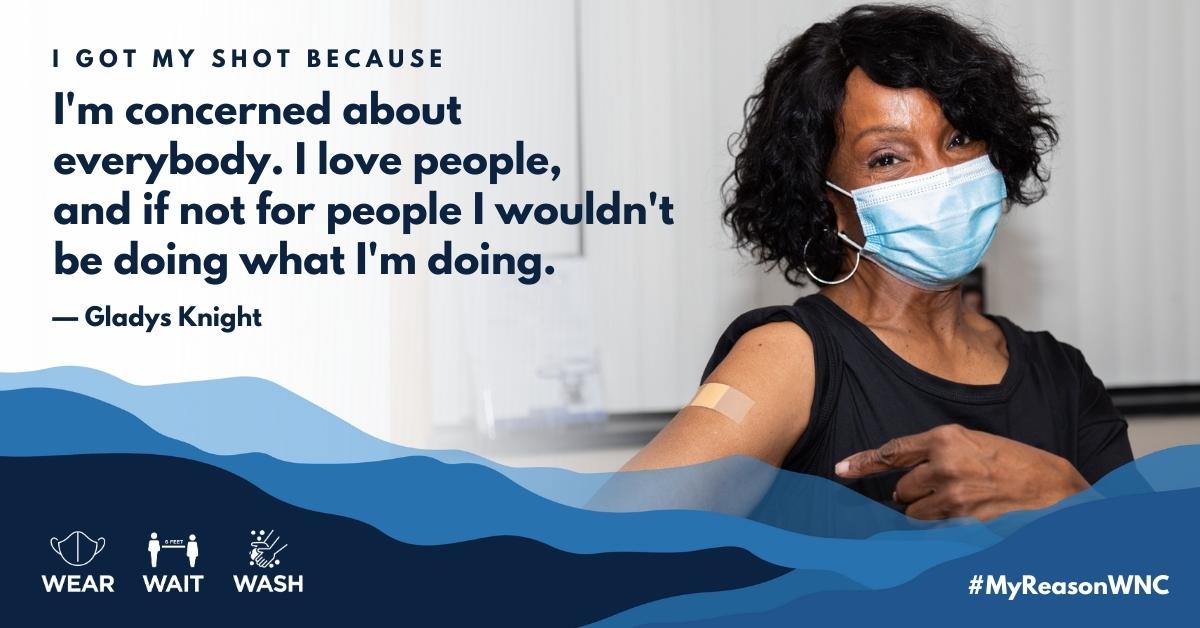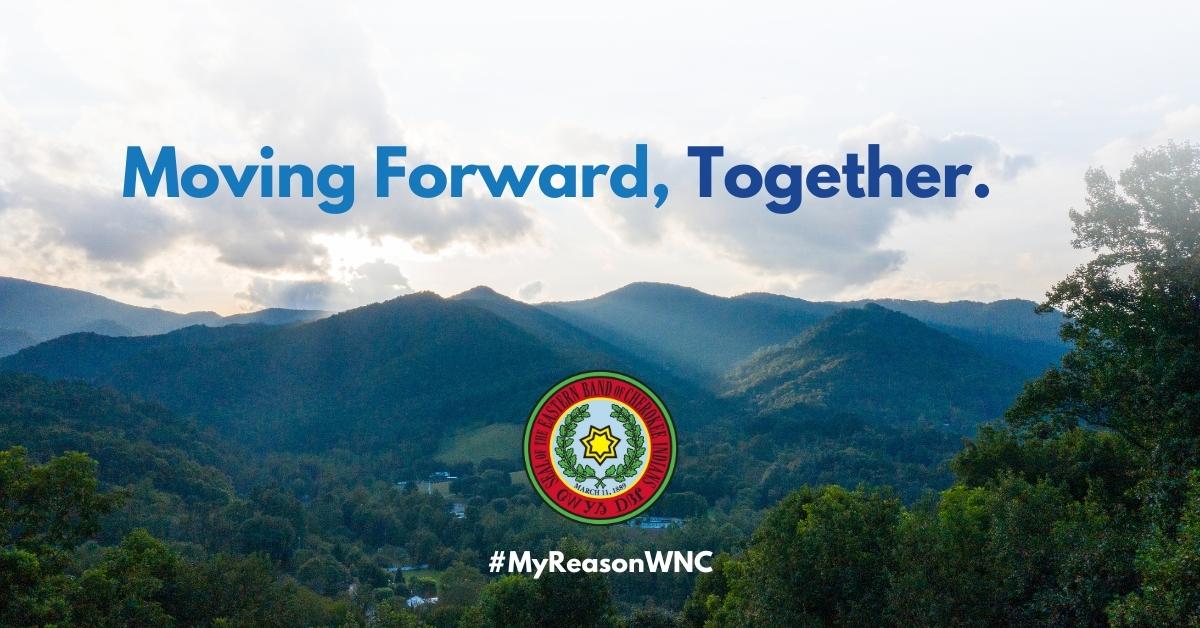 Before the COVID-19 pandemic, hospitals, health departments, and other healthcare providers in the area were siloed from one another. The campaign allowed local health communicators to leverage their expertise, creative visions, and relationships while removing the barriers of design, implementation, funding, and evaluation during this overwhelming time. 
The tools and relationships that developed as a direct result of our sustained collaborative efforts will last beyond the current crisis and advance the health of everyone in the region. The My Reason WNC campaign will inform future health communications in the area. From vaccine confidence to regional health priorities like substance misuse and other issues, our newly strengthened health communications network is positioned to further connect authentically with residents and adeptly share information on timely public health matters.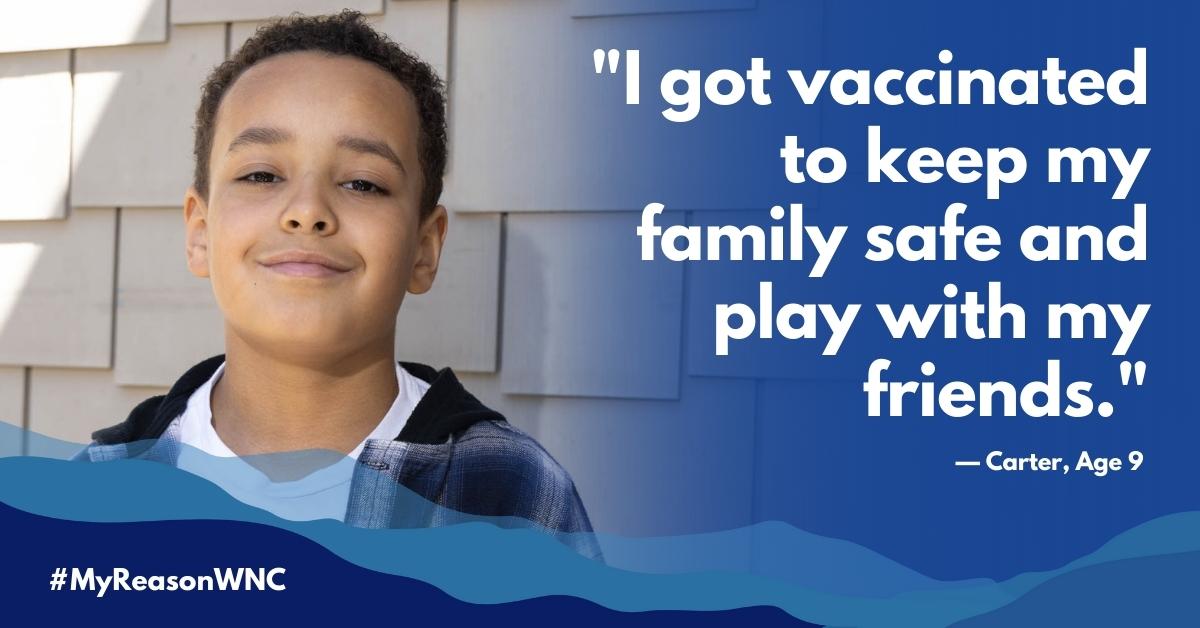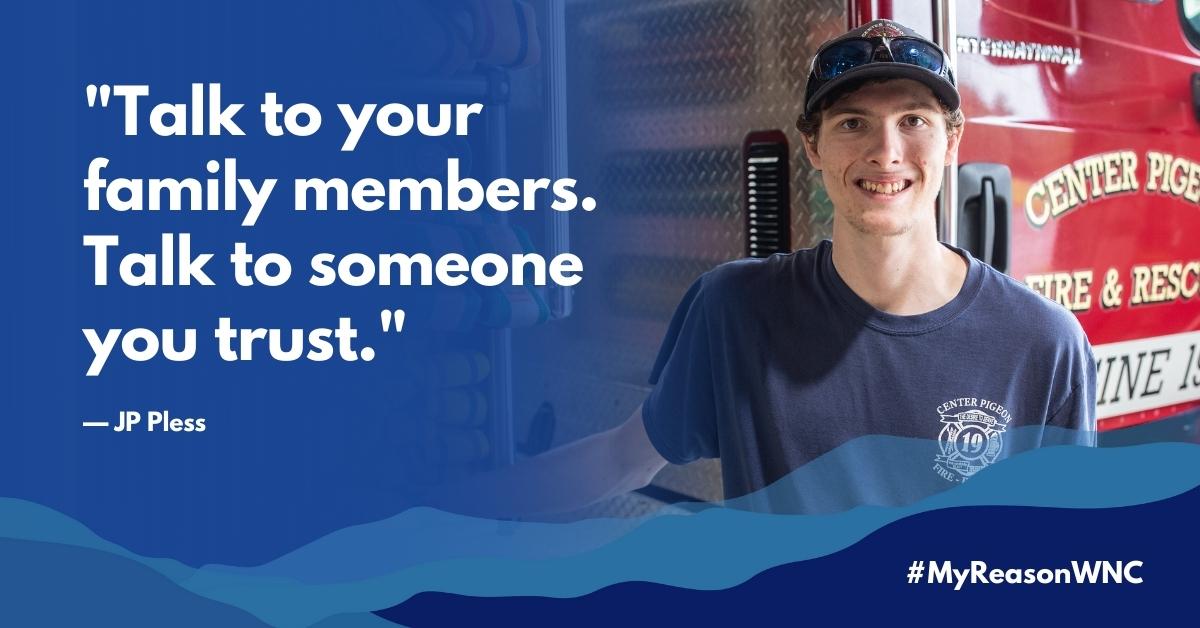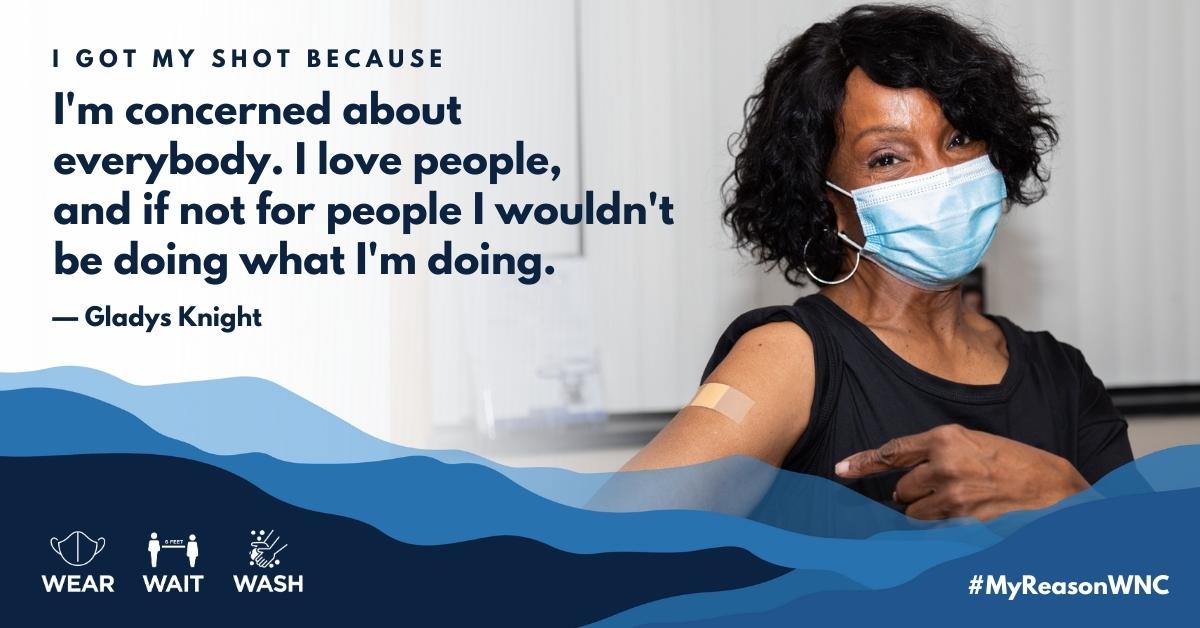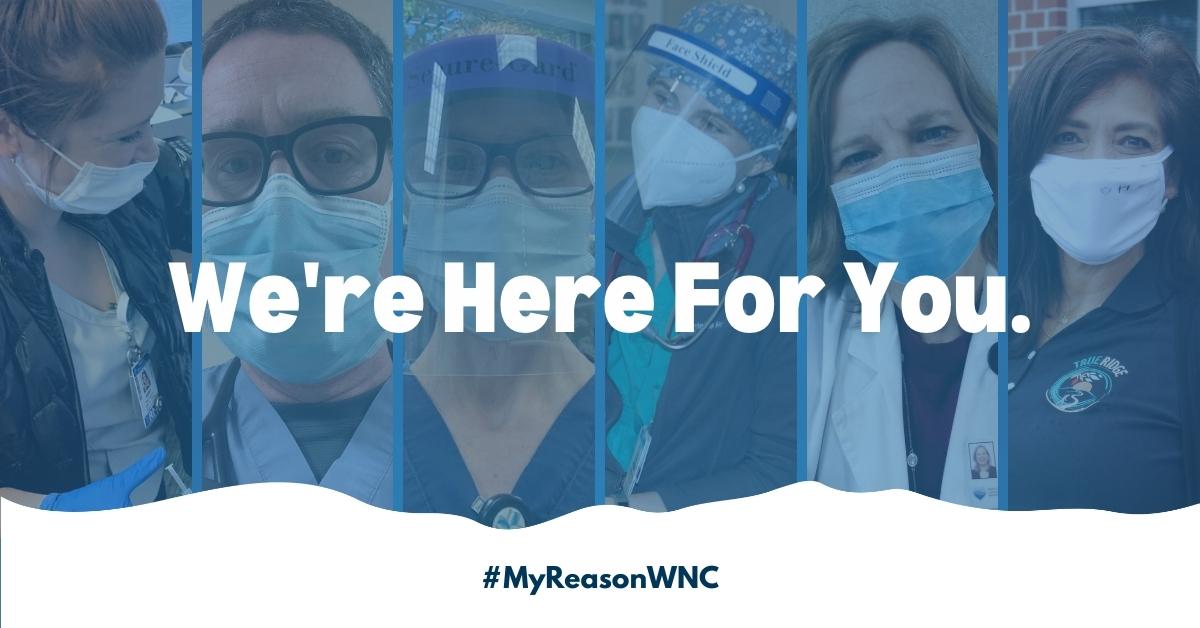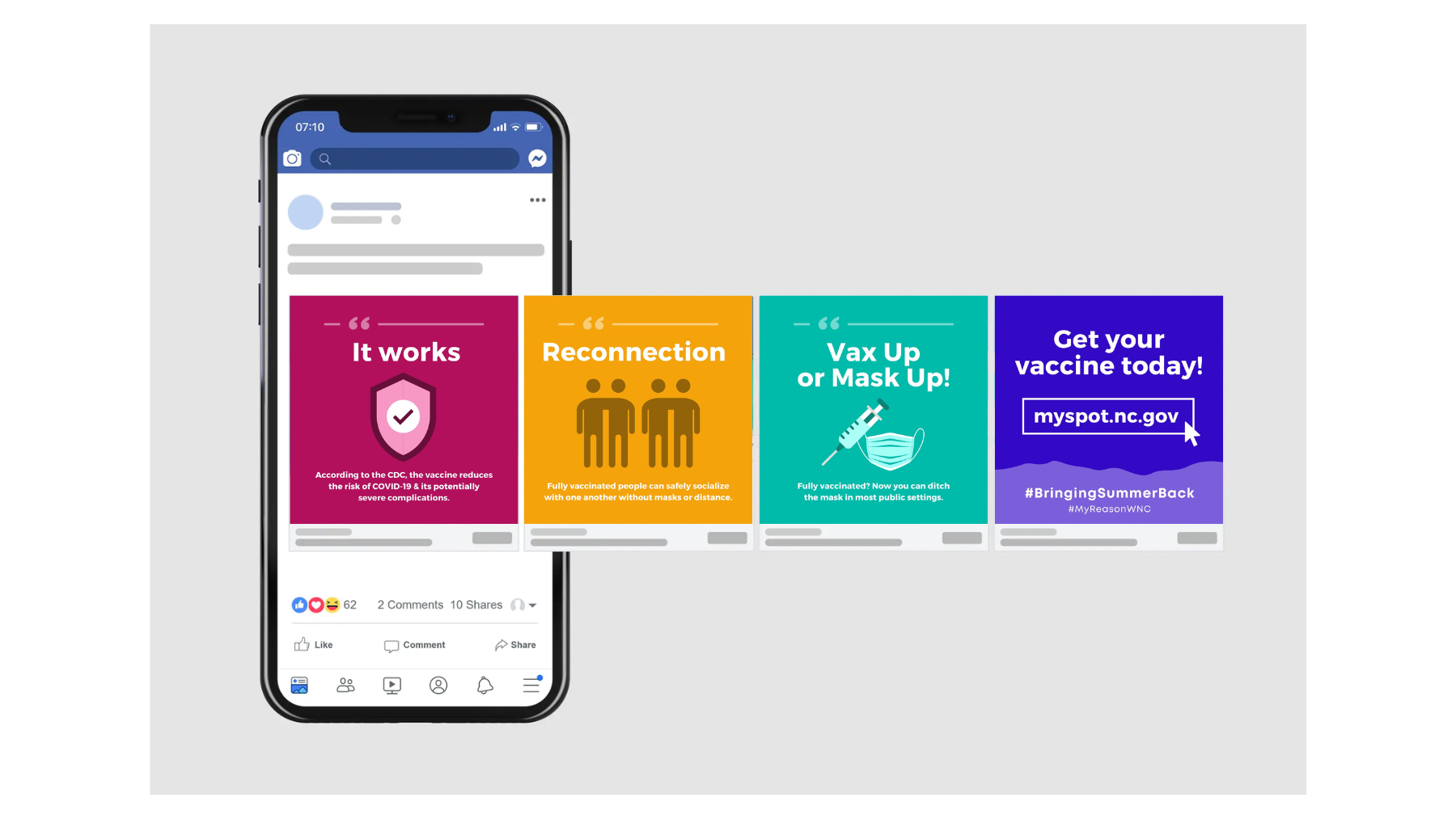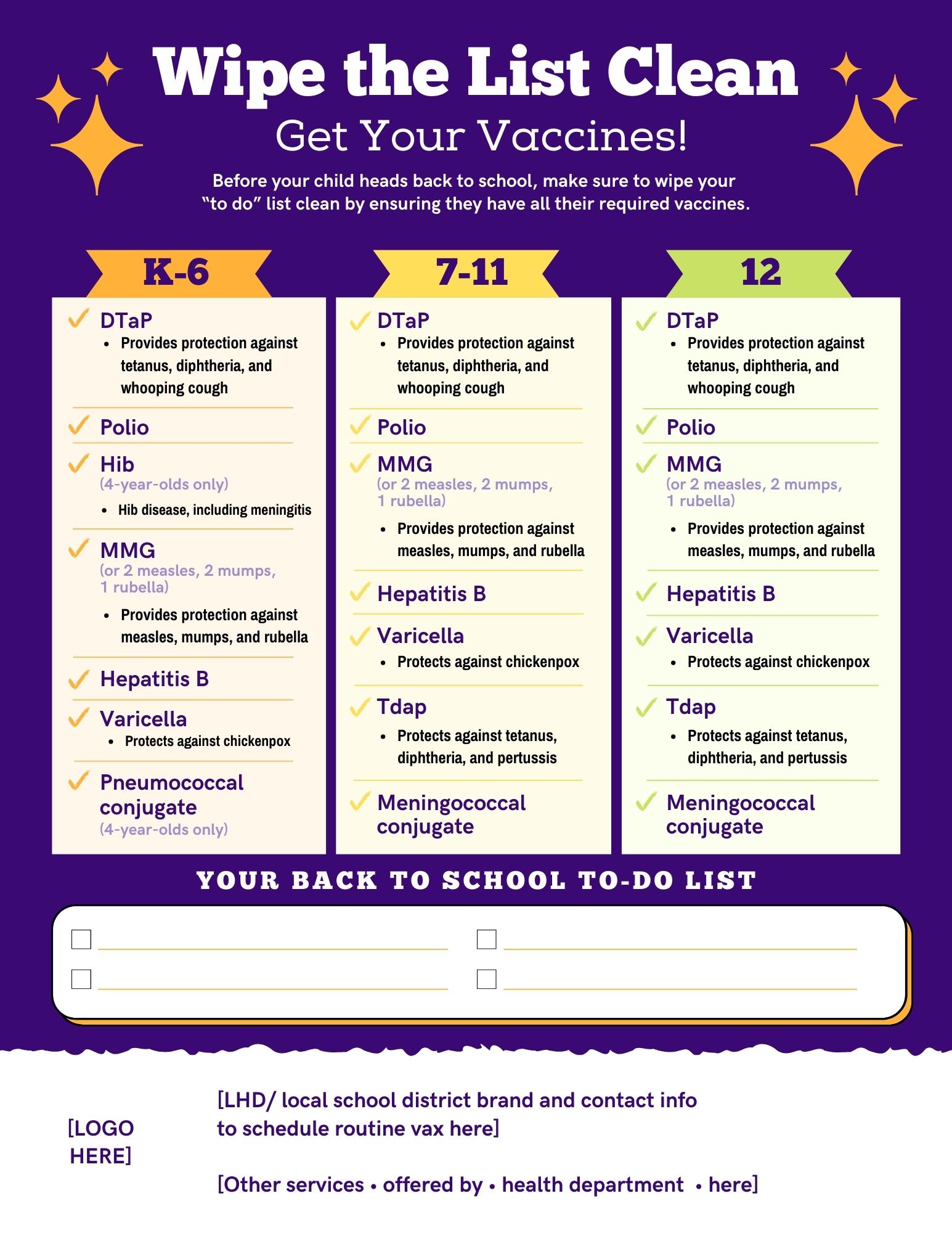 Can we help you solve your digital marketing challenges and achieve your organization's goals for growth and impact?