Google Grant Magic: How We Increased Conversions by 752% in One Year Through Digital Advertising
Case Study: B Lab Google Grant
OVERVIEW
B Lab is a non-profit that is building a global movement of people using business as a force for good. As the organization that certifies B Corporations, B Lab helps businesses demonstrate that they meet the highest standards for social and environmental performance, accountability, and sustainability for the benefit of everyone in society, not only their shareholders.
Google Ad Grants exist to help certain types of nonprofits like B Lab grow their movements through free online advertising. B Lab had a Google Grant in place, but they ran into challenges that led to the account being deactivated. Uncertain of the best approach to fixing the issues, B Lab reached out to JB Media for help. We were able to solve these challenges, get the Grant reinstated, construct new campaigns, and set up solid conversions to chart progress. The results have been remarkable.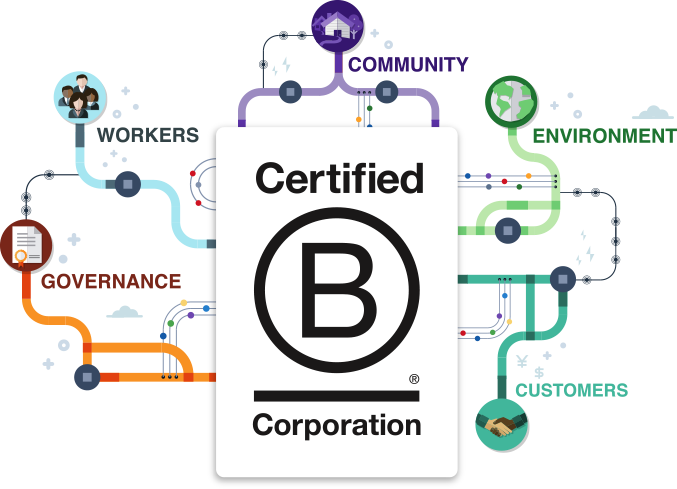 THE CHALLENGE
B Lab needed more than expert guidance in how to reactivate their Google Ads Grant, they also needed help getting multiple domains approved for the grant and then and help setting up conversion tracking. Conversion tracking helps organizations understand how effective their Google Ads are. From increased newsletter signups to greater numbers of new registrations, B Lab identified four main areas where they wanted to see greater success which we would measure through conversion tracking.
OUR STRATEGY
Our first step was to get the account reactivated and we worked directly with Google on B Lab's behalf to resolve all of the necessary issues.
Once the account was reactivated, our digital advertising team performed keyword research to uncover the best new digital advertising opportunities for B Lab. There are many different types of businesses that want to become certified B Corps and we recommended keywords we identified as the best opportunities to reach business leaders that were likely to be interested in B Lab's services.
After we identified all the conversion goals B Lab wanted to track, we generated new tags and worked with their web developer throughout testing and implementation.
We built multiple campaigns for each domain from scratch. Immediately after the campaigns went live they began yielding new conversions–meaning people who saw these Google Ads began clicking and taking next-step actions.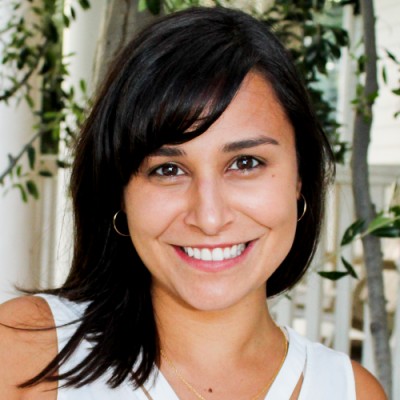 VEENA HARBAUGH
Marketing Director, B Lab US and Canada
The Google Grant is a great benefit to marketing teams like ours with ambitious missions and limited resources. However, we weren't able to dedicate staff time to figure out how to use and manage it. JB Media handled everything starting with reactivating our account and creating an ad strategy. Since then, they've actively managed campaign creation and conversion tracking to take full advantage of the grant. It has paid off! B Impact Assessment user registrations have increased 54% since we started working with JB Media in the fall of 2018. With JB Media's guidance, we went from struggling to start to sustained results that further our mission.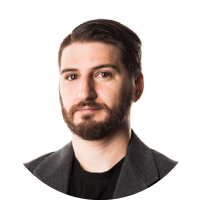 PETER FRISA
Google Ads Strategist, JB Media
Working directly on this account was one of my career highlights. We were able to solve thorny technical issues for the client, while crafting and executing a strategy that is successfully meeting their needs for growth. I'm proud of the results we achieved — the numbers speak for themselves.
Properly tested all conversion tags before launch
Created 6 solid Google Ads campaigns.
Conducted extensive keyword research
Refined keywords down to the 300+ opportunities by:

Pausing and removing ineffective keywords over time
Monitoring search terms daily, and
Continuously updating the negative keywords list.
AB tested ad copy variations to identify the best approaches

Fully optimizing all ad extensions

Utilized the proper bidding strategies, with Maximize Conversions
Closely monitored daily spends and budget allocation.
Shifted campaign budgets in accordance with B Lab's priorities.
Results
A massive amount of high quality traffic & very solid conversions.
Between October 1, 2018 and September 30, 2020 our work helped B Lab see:
At JB Media, our mission is to empower our clients through creative, data-driven digital marketing campaigns that achieve goals for growth and increased social impact. We are proud that our work with B Lab is supporting the growth of a movement that is moving the needle on solving social and environmental challenges across the world.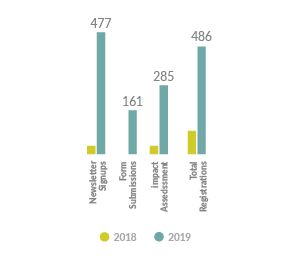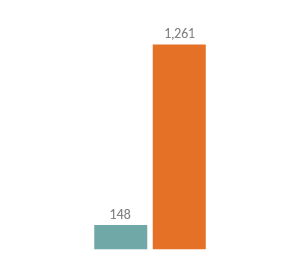 752% Increase in Conversions
Can we help you solve your digital marketing challenges and achieve your organization's goals for growth and impact?