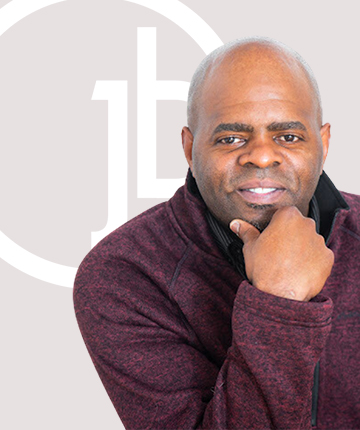 Partnership Marketing Specialist Contractor
Apollos Kimbrough is an online entrepreneur, digital educator and marketing strategist.
Students have enjoyed the warmth, humor and passion Kimbrough embraces, and the power of his message meets the needs of clients where they are.
He has started or been involved in developing marketing strategies to increase traffic flow, brand awareness, ultimately increasing sales and cash flow for entrepreneurs looking to guide customers through a better, more engaging, more rewarding, market to sales process.
For several years, Apollos has been dedicated to delivering the transformational strategies for those seeking impact and the next level of success, outside of the traditional path of complex online entrepreneurship and difficult marketing methodologies.
It began with the intense study of behavioral marketing from the world's top strategists and sales funnel experts… Kimbrough began to use first principles thinking and his love for neuroscience to deconstruct the complexity of online entrepreneurship providing in its place simplified marketing concepts and solutions.
With thousands invested, countless hours mastering the basics, and discovering the best path for client results, Apollos has since become the leading strategist for behavioral dynamic response marketing in western North Carolina.  
Recently, he was accepted into the Equity Over Everything Fellowship with Aisha Adams, as social change advocate to advance equity by closing gaps in entrepreneurship and homeownership in low-resource communities. A member of the BlackWallStreet AVL, he also serves as a presenter, facilitator and provides pro bono marketing services to the local small business community.
He also launched the KimbroAscent Mastermind with the goal of helping student-athletes gain the leadership mindset, strategies, and tools to achieve confidence and success in the marketplace. KimbroAscent, a recent entrepreneurial endeavor, is an organization committed to bringing the power of consciousness, self-education and philanthropy to our underserved community.   
Kimbrough also founded Emergent Speed Strength & Conditioning to provide underdog athletes the sports performance training and scholarship assistance, so they can focus on being student athletes, while increasing their financial and emotional intelligence.   
He is also a prolific writer, speaker, and thinker and serves as an assistant track and field coach at UNCA.
He lives in Hendersonville, NC with his wife Jessica and her two cats.