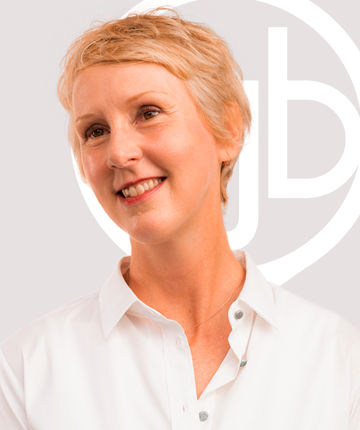 Director of People & Culture
With a degree in Organizational Psychology, along with her extensive experience from the international arts and culture sector, Salette carved a path to combine these passions and joined the creative people at JB Media Group as People & Culture Manager. Her previous work with arts professionals included facilitating career path development and creating and implementing blended learning programs, including implicit bias and disability, cross-disciplinary peer-to-peer learning, and team-building events. Her background in the nonprofit sector supporting social impact organizations brings a synergistic expertise to JB Media's work with social impact clients and their robust values as a certified B Corp.
Salette is a dual US/UK citizen, her signature dish is risotto, and she is a lapsed but enthusiastic baton twirler (with fire upon request).
Salette brings a clever mind and warm positivity to her work and her interactions. We're so lucky to have her focus and energy on some of our most crucial internal projects.