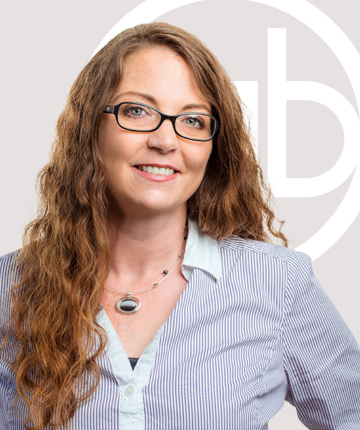 Director of Business Systems & Project Management
As a member of the leadership team, Tara is responsible for managing systems, integrations, processes, and scalability across all companies in the JB Media family.
Tara loves streamlining processes to work more efficiently and she believes in a people-centered approach. Her focus is on figuring out how technology and project management solutions can honor the needs of the team and our clients while helping JB Media achieve our business goals.
Tara holds a post master's certificate in information systems management to compliment her MBA. In addition to her love for learning about the intersection of business strategy, systems, and process solutions, Tara is interested in all things data–from databases and dashboards to keeping up with the latest privacy regulations.
A self proclaimed geek who thinks learning to code is a fun side hobby, Tara also has a creative side and is a painter, art quilter, and mixed media artist. She has raised two wonderful young men and enjoys spending time with them, which sometimes just means Star Trek and takeout.
Have a clunky process full of manual actions? Zap! Tara just automated it. Her incredible brain starts at the macro level — what are the inputs and the end goal? Then she has the skills to connect the data dots or build the perfect database.