With a collective goal of dismantling systems of white supremacy and a drive to fight for the rights of all marginalized communities, members of JB Media Group and JB Media Institute formed a Justice, Equity, Diversity, and Inclusion initiative in the summer of 2020.
Our JEDI team meets regularly to examine our own internal practices through a JEDI lens and discuss issues impacting marginalized communities at the local, state, and national level. From this focused, intentional forum for discussion and collective thought, we aim to discover meaningful actions we can take to help create necessary social change.
Change Begins with Listening
To better understand and learn, our JEDI team listens to the voices of individuals who have been discriminated against because of their skin color, sexual orientation, gender identity, disability, or any other trait or marker of identity. We seek out the stories and teachings of people who have been impacted by systemic racism, injustice and exclusion. We listen, watch, read, discuss, and then share the insights we gained with our entire team to inspire others and spark ideas for actions that we can take as individuals and as a company.
As part of this process, we also aim to amplify the voices of the teachers who have helped us see the status quo with new eyes. Our JEDI team collaborated on the following presentation to share stories that impacted us personally and collectively as a group. To create the presentations, we each shared a source that inspired an "aha" moment that led us to a new understanding of our own biases. Below, we share the full presentation and highlight videos and podcasts selected by members of our JEDI team that helped us better understand the perspectives of historically marginalized individuals.
It is our hope that sharing these stories will inspire others to begin their own JEDI exploration and encourage all of us to find new ways to practice anti-racism and anti-discrimination.
April
In this story from Cracking the Codes: The System of Racial Inequity, a film from World Trust, author and educator Joy DeGruy shares how her sister-in-law uses her white privilege to stand up to systemic inequity.
David
Comedy has always been an avenue of truth telling in my life, and Larry Wilmore's The Nightly Show was the perfect embodiment of this value. This Comedy Central show gave a BIPOC perspective on contemporary news and issues. Unfortunately this show never got the praise or viewership it deserved.
Genna
In her seven minute video called "How Can We Win," author and filmmaker Kimberly Jones shares a powerful explanation for why BLM protests turned into riots/looting nationwide and how focusing on "what" is happening rather than "why" it's happening is more important to advancing the conversation and fully examining our nation's history of silencing and oppressing people of color. (Please note: explicit language is used).
Krista
‌Shereen Daniels has been building anti-racist conversations through her YouTube videos whose following is growing by the day. She expresses her HR experience into these conversations and helps organizations to become 'comfortable with the uncomfortable' around race and equality conversations.
Kristen
The podcast Uncivil, hosted by journalists Jack Hitt and Chenjerai Kumanyika, shares stories of the Civil War that are often left out of the history books. The episode "The Deed" demonstrates our country's history of broken promises to Black people and that even when Black communities survive and thrive on their own–how that success is still so vulnerable to being wiped out by systemic racism. This episode changed the way I travel, the food I buy, the stories I seek out and how I think about being a Southerner.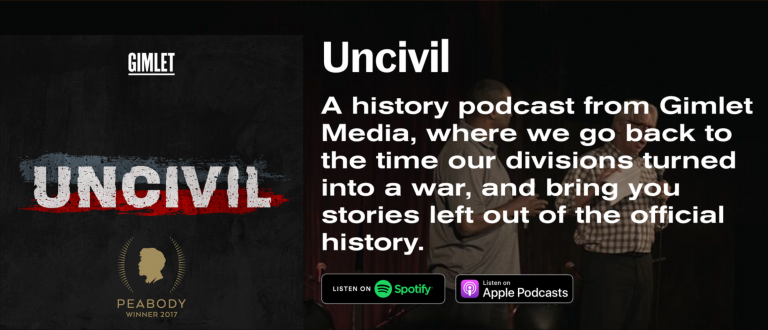 Salette
Stella Young's seminal TED talk was my first introduction to several radically inclusive concepts: Disability Inspiration Porn, the Social Model of Disability, and Crip Culture. Disability is so often absent from JEDI considerations in the USA and I want to see this representation positioned with the same importance it has in the UK.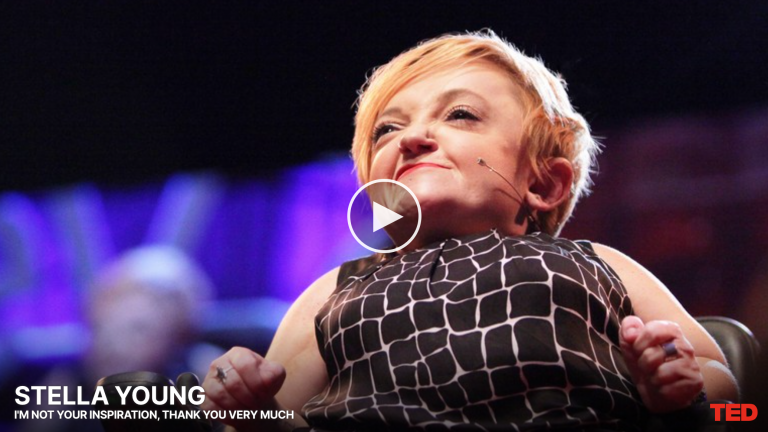 We Invite Your Feedback and Suggestions
Our JEDI team is grateful to the creators, thinkers, leaders, and activists that we have featured here. We encourage anyone who has discovered this post to explore and support the work of these individuals. We also invite your feedback and suggestions for other voices we should be listening to and amplifying through this work. Write to us at jedi@jbmediagroupllc.com.